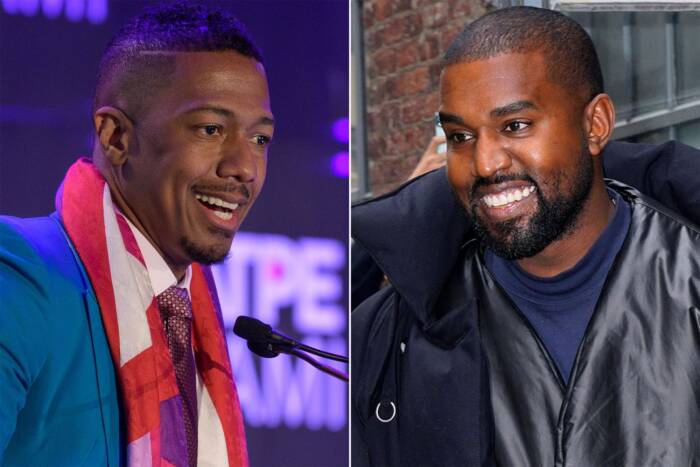 "We need another Black man in office," Nick Cannon said of Kanye West. 
On Saturday (Aug. 8), Nick Cannon uncovered that he underpins Kanye West's presidential campaign. 
During a discussion with TMZ, Cannon clarified that he could not imagine anything better than to see someone else of color in power. "I love it," the previous "America's Got Talent" when questioned about Ye's political expectations. "We need another Black man in office." Earlier this week, news broke that the Chicago native filed as an official presidential candidate in Wisconsin. The Jesus Is King star reportedly submitted 2,000 signatures from the city's voters, which is mandated in order to be placed on the ballot.
West took the same course of actions earlier this month after he presented the vital signatures to show up on the voting ballot in Arkansas. Like Cannon, multiple others have bolstered Ye's most political exertion. During a meeting with Bootleg Kev and DJ Hed, YG uncovered that he remains behind the "Highlights" rapper. "I'm voting in favor of Kanye!" he said. 
Updates on West's arrangement to run for president surfaced on the web a month ago. At that point, the dad of four took his considerations to Twitter. "We must now realize the promise of America by trusting God, unifying our vision and building our future. I am running for president of the United States! #2020VISION," he wrote.
Previously, West has communicated a comparative conclusion about the political profession move. While securing his Vanguard Award at the 2015 VMAs, he contended that innovative individuals ought to be indemnified no matter what. "We are gonna teach our kids that they can be something. We're gonna teach our kids that they can stand up for themselves. We're gonna teach our kids to believe in themselves. If my grandfather was here right now, he would not let me back down. I don't know what I'm finna lose after this, it doesn't matter though, because it ain't about me. It's about ideas bro, new ideas," he explained.
© 2020, Jonathan P-Wright. All rights reserved.