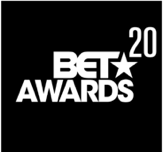 Atlanta, GA native Jahi Winston talks to HipHopSince1987 staff member Alanna Milan about being nominated for a BET Award this year, again. Briefing over some of his work, he even lets us know one of his favorite films that he has gotten to be apart of.
Jahi has a stellar resumé at the age of 16, so much so he even has an entire day named after him in Atlanta, GA. The BET Awards air on June 28, 2020 (8PM-11PM) via CBS and other Viacom networks. In the meantime, to learn a little more about Jahi, watch his interview here:
© 2020, alanna. All rights reserved.