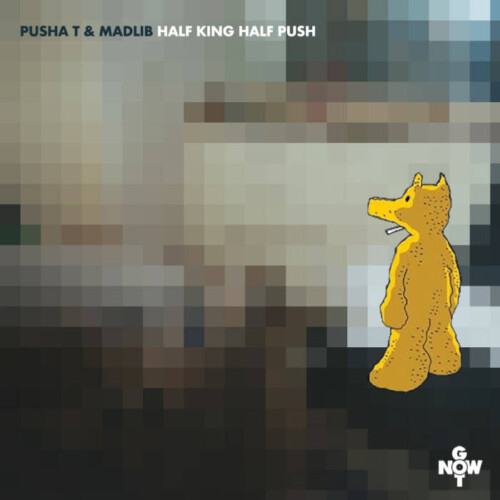 Miami's DJ Got Now recently put together a blend tape of songs taken from Pusha T's 2018 album Daytona and Freddie Gibbs & Madlib Bandana. Without assuming that people generally know what a blend tape is, I wanted to ask Got Now to explain that type of DJing/curating in our 5 Questions interview below.
For those that don't know, what is a blend and why do you love doing it so much when you DJ?
A blend is a mix between vocals from a song[s] and placing them over a different beat[s]. The reason I love to do it so much is that it can bring a different energy to something you already love and also adds more to your artillery during a live set when you have your own original ones.
Besides yourself, who is the best DJ you've ever seen blend?
I grew up off the blend tapes of DJs Dirty Harry, Green Lantern, Juice, Mick Boogie. Nowadays I love the mixes of Nick Bike, Jean Sean, Critical Hype, and so many more still keeping the culture of blending alive.
When did you release your first mixtape and why has it taken so long for you to release a project like this one?
My first tape dropped in 2006. It was a Ludacris vs TI mixtape 100% blends all the way through and you can still find it on LiveMixtapes. After a couple more blend tapes I went more into collaborating with DJs such as Folk, Kronik, Papa Smirf, Billy Ho and more to release more artist based mixtapes of all types of tracks from B Sides to freestyles. It took me this long to release another blend tape because my career has evolved in many ways since that first mixtape in '06.
What made you choose to pick Pusha T and Madlib as the rapper and producer for this mixtape?
In my opinion, they had the best albums of 2018 – Pusha T – Daytona and 2019 – Freddie Gibbs and Madlib – Bandana. The titles already sound similar and Pusha gave us a monster verse on Bandana over a Madlib beat. A full project of Pusha over Madlib Beats is a dream come true to many listeners including myself.
What artist and producer would you love to get the original vocals and instrumentals from to do the perfect blend tape?
We will have to wait and see. All I can say is any combination I release will sonically sound well and unforced. If you're lending your ears to listen to my project, I owe you nothing less than the best listening experience I can provide.
Check out the tape in its entirety below and follow DJ Got Now.
© 2020, Oktane. All rights reserved.