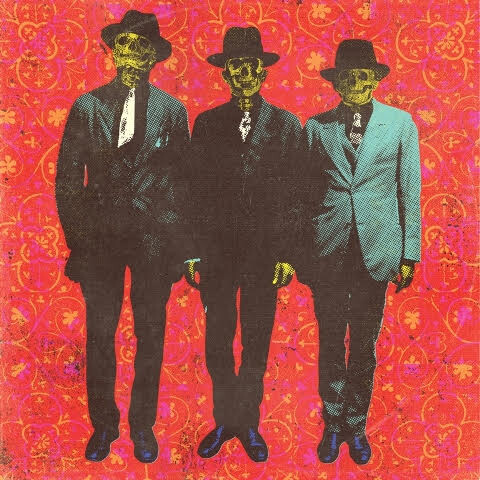 Born and raised in Queens, NY, Meyhem Lauren has long been one of the culture's most reliable brands; built from quality, consistency, and flavor.  The multi-media artist and personality takes pride in expressing himself artistically from a raw and unfettered perspective.
DJ Muggs is a West Coast legend. He is the Creator and Producer of Cypress Hill, the Producer of House Of Pain's "Jump Around", Ice Cube's "Check Yourself", as well as tracks with MF Doom, Westside Gunn, Action Bronson, Conway The Machine and many, many more, and the multiple time Grammy award nominee is more active than ever.  In the last few years alone he has released projects with Mach-Hommy, Roc Marciano, Yelawolf, Rome Streetz and Jay Worthy; and he's currently putting the finishing touches on the forthcoming Soul Assassins 4 album.
Madlib has become one of the most celebrated, prolific, and eclectic artists in hip-hop since emerging on the scene in the early 90's.  The unique sound and feel of Madlib's work have made him a valued collaborator with a number of leading performers, and a widely praised figure in the rap community.  Madlib has already released Liberation 2 with Talib Kweli and In The Beginning, Vol 3 with Declaime this calendar year.
After releasing three singles, it's time to fully indulge and treat yourself to some Champagne For Breakfast, which is now available via Soul Assassins Records.  Champagne For Breakfast is jointly produced by Madlib & DJ Muggs and features appearances from Action Bronson and Hologram.
"Long story short, I was working on an album with Muggs and an album with Madlib" Meyhem Lauren professed.   "We were all in the lab together going through songs and decided to do a Meyhem x Muggs x Madlib collaborative album before dropping the other two projects."
DJ Muggs co-signed, but with a producer's memory.  "We were in the studio one morning listening to music, drinking Champagne, and realized we had a lot of songs we really loved.  So we started going through everything together, and we ended up recording a few new joints based around that morning Champagne session, and that was the birth of Champagne For Breakfast."
Meyhem Lauren x Madlib & DJ Muggs Champagne For Breakfast is now available via Soul Assassin Records.
© 2023, Seth "Digital Crates" Barmash. All rights reserved.