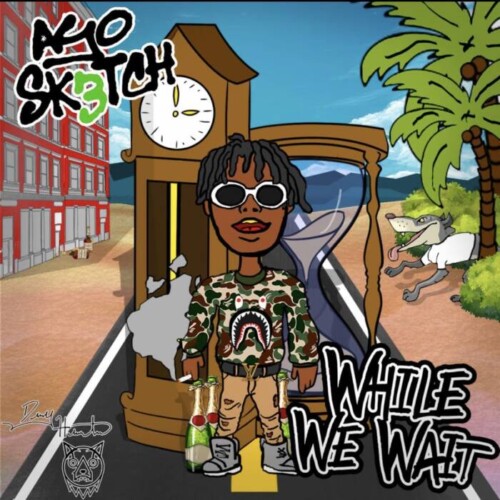 AYO SK3TCH is an independent artist who is originally from Boston MA but is currently residing within Los Angeles, California. Throughout the past year he has grown his fanbase and awareness due to the consistency of releasing songs that turned into underground hits, and visuals that made a statement on behalf of all unsigned artists. AYO SK3TCH's first released mixtape, While We Wait… is definitely worth taking a listen.
Usually, during this day and age, we're used to usage of autotune and songs that are based on sounds melodically, rather than the actual lyrics or message behind the track. This is the reason AYO SK3TCH stands out in comparison to a lot of the artists who are emerging today. Throughout this project you can hear a wide range of musical influences.
AYO SK3TCH is definitely an artist you want to follow and keep an eye out for, as he shows no signs of slowing down as far as releasing music at a consistent rate. Make sure to follow AYO SK3TCH @ayosk3tch on all social media platforms in order to stay up to date with all future releases, from one of the underground's top players.
© 2020, MariaMyraine. All rights reserved.