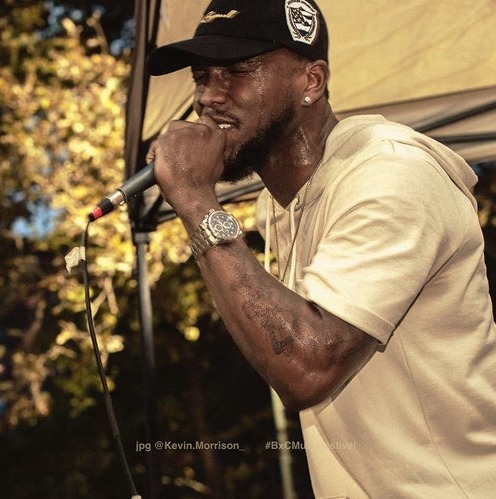 WRITER: LIVENGOODLIVIN
Hailing from the complicated streets of ENY Brooklyn, JU$$-B started releasing music at the early age of 18. As he dealt with life's perplexities, from growing up in one of Brooklyn's roughest projects, dealing with his own depression and anxiety matters, losing his daughter Skylar only some short hours after she was born, one of his brothers untimely murder, music has always remained a way to get his emotions out constructively. With Hip Hop and R&B at the root, he describes his sound as "aggressive, melodic pain music". He released two projects on all streaming platforms: debut project "One Nine" and a collab album named "Mixxxd Emotions" with Brooklyn's IVL.
With a couple successful singles, a 6 city promo run, and multiple rewarding performances throughout NYC, he won a chance to perform in Toronto for both the Canadian Music Week and the NxNE Music Festival. His recent 3rd place victory at "The Let Out Showcase", curated by ABBA Brand Development, got the attention of label executives and A&Rs from Atlantic, Roc Nation and Republic Records. Now his concentration lies on the release of two upcoming projects this year: "StuViews" the mixtape and his EP "No Plan Bs". While remaining humbled and maintaining his focus on consistent improvement, JU$$-B is ready to capitalize off all his hard work thus far, for himself and his #JussByourself brand, when his number is called!
© 2020, Wilde Tuna. All rights reserved.