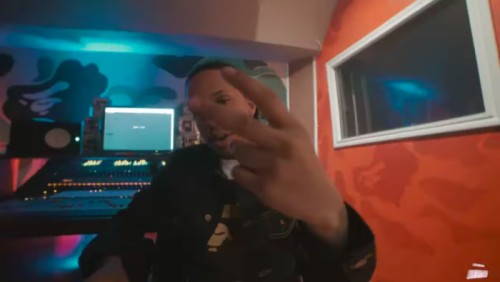 Rising SossHouse artist Chavo recently released the visual for his song "MICHIGAN" produced by Pi'erre Bourne. The visual shows one of many typical days in the life of Chavo. With scenes of him hanging with friends in the city, smoking, and vibing in the studio, the "MICHIGAN" visual executes the perception of the song lyrics perfectly.
Known for always having crazy Pi'erre beat and an undefeated "lazy flow," Chavo doesn't struggle much with dropping quality content. He usually hits the nail on the head at all costs. New releases like "MICHIGAN" and new visual "Still In A Meeting" are follow ups to Chavo's EP 'Mixed Emotions' which was, like most of his current work, executively produced by Pi'erre Bourne as well.
Between both visual releases, Chavo has garnered about 60,000 views in the last couple of weeks! To run those numbers up, stream "MICHIGAN" watch below:
© 2020, alanna. All rights reserved.