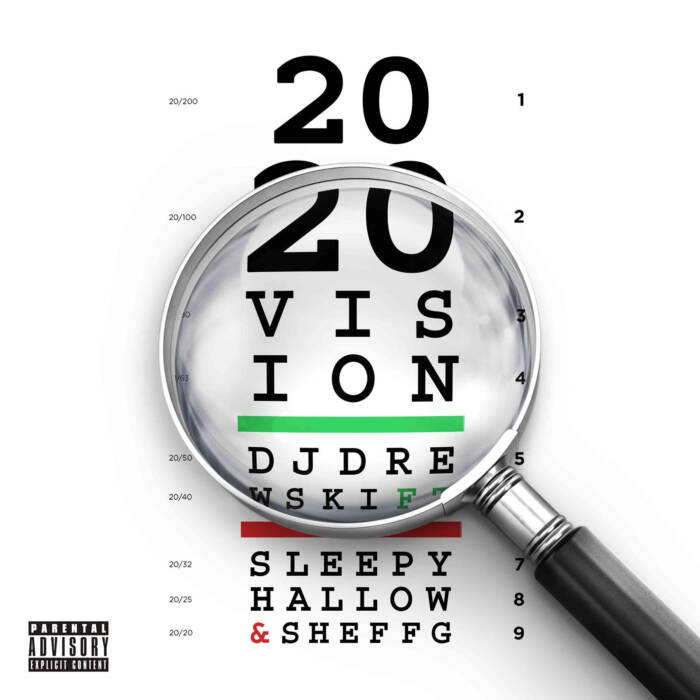 This year has been trying for us all, but the one thing that has gotten DJ Drewski through is his love for making music. To end the year on a high note, Drewski collaborated with Sleepy Hollow and Sheff G on their new single "2020 Vision." The song features the artists reflecting on past relationships and dreams that are currently coming to pass. Sleepy Hallow and Sheff G have their eye on the ball and won't let anything get in the way of achieving their goals.
Producers AR and Morgan O'Connor placed a smooth guitar melody over the drums. This groove adds a heartfelt element to the track that is incredibly impressive.
Drewski says, "The concept of "2020 Vision" is based on the fact we've been through a lot in life, learned a lot and can see through people and their actions. So, we just stay with the people closest to us who are ready to ride." Even though this year has been difficult at times, the song's lyrics encourage us to maintain a clear vision.
DJ Drewski New Jersey's Mayor is a DJ currently on Hot 97 (New at 2am mix weekday mon-friday, and Sunday new movement 11pm). Drewski was brand ambassador for the video platform VEVO. Drewski was also a past cast member of VH1's Love & HipHop NY. He was previously the producer of Hot 97's afternoon's show with Cipha Sounds as well as The Angie Martinez Show. You can also find him DJing for various rap superstars like Jim Jones and Maino. Follow him on social media through @soDrewski.
Brooklyn's best rap duo, Sleepy Hallow and Sheff G, hail from Flatbush, NY and continue to build their brand on bassy vocals and harsh imagery. Sleepy Hallow was an early pioneer of Brooklyn's drill scene with his breakout "Panic" collection of singles featuring Sheff G. Follow them on social media @_sleepyhallow and @sheff_g.
© 2020, Seth Barmash. All rights reserved.