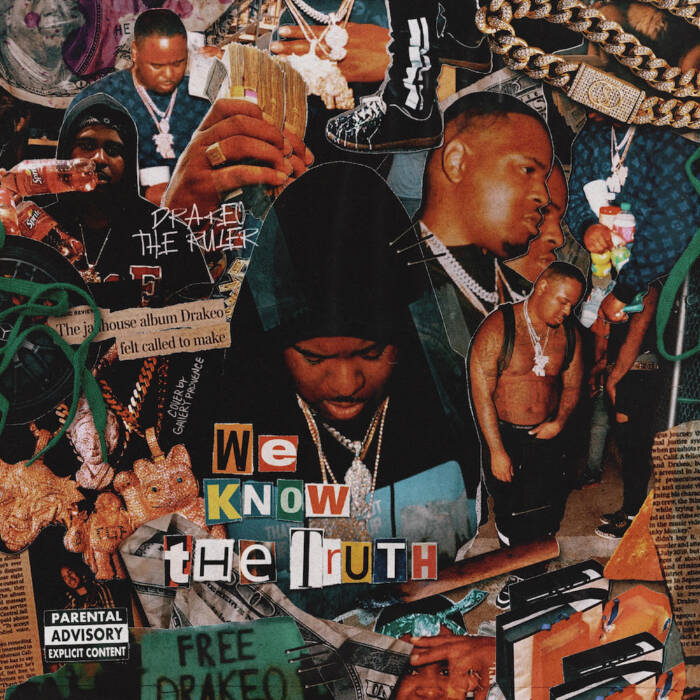 Drakeo The Ruler's latest mixtape, We Know The Truth dropped last week on Tuesday, 12/01 (his birthday), debuting at #15 on Apple Music's Top 100 Albums chart. A week later, We Know The Truth Deluxe has arrived with an additional 7 tracks, expanding upon the "Nervous Rap" subgenre Drakeo has famously pioneered. Last week's release included guest appearances from Lil Yachty, Tee Grizzley, Rich The Kid, and Lil Mosey as well as fellow members of the Stinc Team (Rassy Bugatti, Ketchy The Great, & Ralfy The Plug) with the deluxe edition boasting additional features from Sean Kingston and Shoreline Mafia's OhGeesy.
We Know The Truth arrived less than a month after Drakeo was released from jail having beaten his second life sentence – a feat he details on the sinister "Lil Boosie" feat. Stupid Young. Leading the West Coast's rap resurgence, Drakeo has garnered over 75 million streams and has fathered dozens of rapper's reciprocating his extravagant wordplay, tip-toeing delivery, and whispering tales of mud-walking while shopping, Paisa dancing with the plug, and reigning victorious in a battle against the criminal justice system.
© 2020, Seth Barmash. All rights reserved.