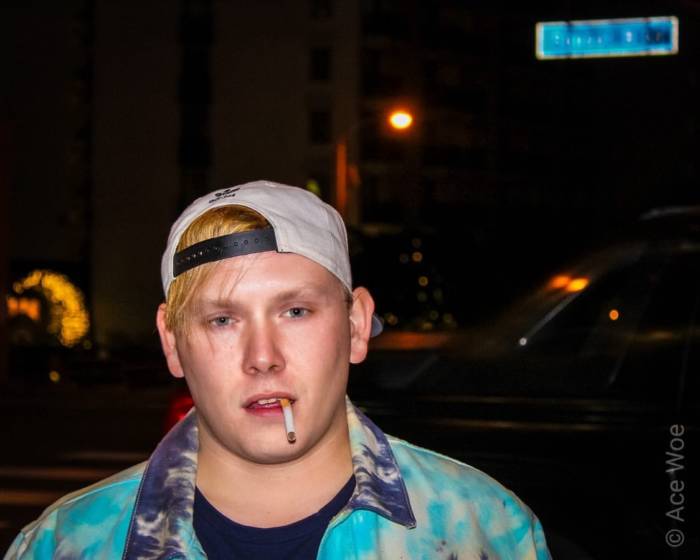 Photo Credit Ace Woe
Cam Carter (born June 8, 1987) is a songwriter and recording artist from Memphis, Tennessee, currently residing in Los Angeles, California. His debut album is titled Halo into Hell.
If you could collab with any 3 artist what artist would they be?
Lil Wayne, Black Bear, Kayne West
Whos project would you buy first Nas or Lil Wayne?
Lil Wayne hands down.
Backwoods or Dutches?
Backwoods are all hype. So have to go with Dutches
If you could work with any 3 producers who would they be?
Kayne West, Mike Will Made It, Dr Dre
Rihanna or Beyoncé?
that's tough. Beyoncé has the same last name so I have to ride with her.
Do you think there will be more billionaires in hiphop?
Absolutely. In order to make it to the next levels in this game after one achieves success they'll have to be able to venture into other markets and use their influence to replace themselves. Being able to collect overrides while dabbling in other potential revenue outlets opens the doors to many possibilities. Once that reach is there anything is possible.
Who was you idols coming up?
Coming up I listened to a lot of Three Six Mafia and Master P. I've always been a huge fan of 2 Pac and Lil Wayne as well. Those artist are the reason I picked up the pen in the first place.
What's the things you like most about your city?
Memphis has always been a landmark for Music and barbecue. There's a vibration there that's unlike anywhere else. The food there is amazing and when I'm in town I'm usually stomping down Beale Street up to no good.
Who are the three hottest rappers out now?
Cardi B, Joyner Lucas, Roddy Ricch
What's your 5 year goal?
In 5 years I want to be on a world tour. I have so many ideas that I want to make come to life and I'm excited to get on that stage. Once my team is in place I'm going to be more ambitious than ever.
Ya top 5 Memphis artist of all time?
Drake, Three Six Mafia, Kingpin Skinny Pimp, Tommy Wright III, Yo Gotti
Instagram.com/CamCarter901
© 2020, Seth Barmash. All rights reserved.