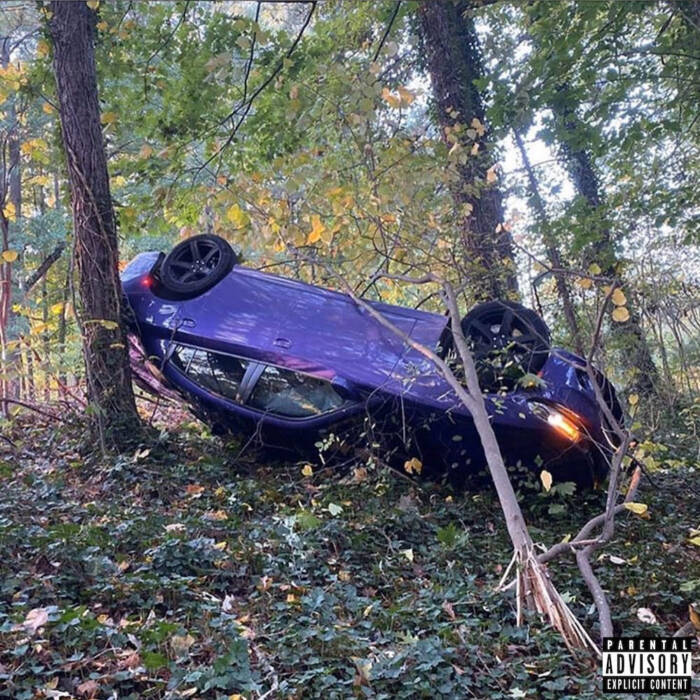 At 12 tracks in 28 minutes, The Hijinx Tape leaves no moment untouched. Germ blasts through bass-heavy beats, delivering his signature raspy flair as he flips quick-witted bars to stunt on all the lames. It's the G59 chaos we've come to love, perfected with Germ's homegrown Atlanta touch. But don't be fooled, Germ gives a range of diversity throughout the project, moving from gut-punching angst on "Dolo" to the introspective, lyrically driven "Plead The 5th." The project boasts production from Budd Dwyer (aka Scrim – $uicideboy$), YAYGO, Kevin Rolly, and more, but Germ only leaves room for G59 label-mate, Shakewell, as the sole feature on The Hijinx Tape.
Alongside The Hijinx Tape, Germ will also be sharing the music video for "Cookies" tonight! Take a look, it's your classic rap video spun through a wheel of psychedelics – complete with unlimited FTP, bimmers, and a scenic drive down PCH.
The Hijinx Tape is not for the faint of heart – it's brash and chaotic, but perfectly poised with Germ's raspy Atlanta rhymes. Fans have been especially drawn to "Green Light," "Hellcat" ft. Shakewell, and "7 Hunna Horses" (831K SoundCloud streams). The project also received love from Spotify's RapCaviar, who included the album in their New Music Friday posts over the weekend!
Germ Links: Instagram (254K) / Twitter (93.2K) / Spotify (727K listeners)
© 2020, Seth Barmash. All rights reserved.