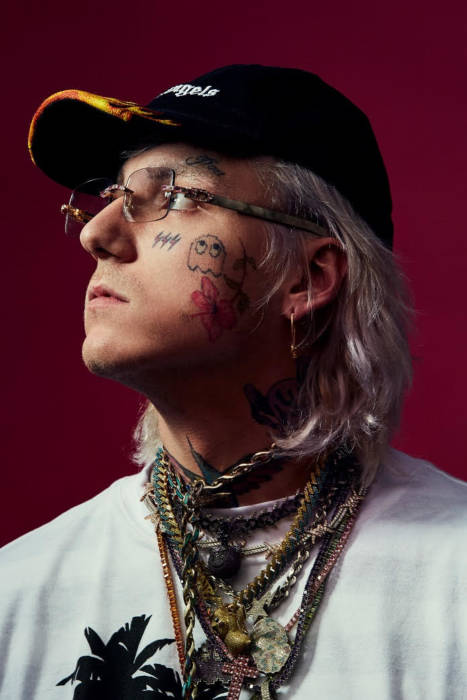 The hip hop landscape is sometimes supersaturated. From Soundcloud hype machines pushing posers, it can be difficult for audiences to distinguish authentic voices from the fake. But with a unique flow and a mesmerizing lyrical aptitude, 25-year-old rapper/ singer Ghostluvme is poised to take the hip hop world by storm. Featuring production by Grammy award-winning, multi-platinum producer Scott Storch (Beyonce, Pink, Christina Aguilera), Zaytoven (Usher, Migos), Statik Selektah (Mac Miller, 2 Chainz), and Ronny J (6ix9ine, Post Malone, Kanye West). Ghostluvme's upcoming debut album Fear of Luvin in Las Vegas is a bass-heavy excursion brimming with trap and R&B influences.
The first single "Bullvine" is orchestrated by Grazi, an up and coming Las Vegas producer and a song that finds Clayton waxing poetic about a love interest more interested in Louboutins than a relationship. Filmed in LA by visual director Wavylord, most known for his work with Kodak Black and Trippie Redd, the music video finds Clayton destroying guitars and daydreaming at a diner.
It's easy to secure one's 15 minutes of fame and only few are transform it to a long and viable career. Much of this is based on the right elements and the elusive X factor. Ghostluvme seems to be at the intersection of time, opportunity, preparedness if his upcoming undertaking Fear of Luvin in Las Vegas is any indication, he undoubtedly is here to stay.
© 2020, Seth Barmash. All rights reserved.