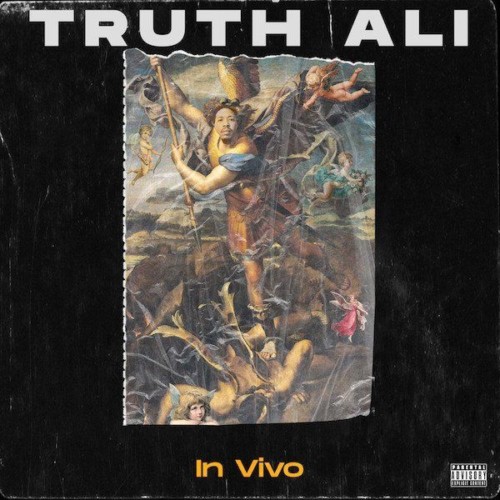 Californian based HipHop artist, Truth Ali, has released a banging album that is a breath of fresh air. The rapper's influential musical stories extend to 17 tracks. His dedication to punchlines and analogies makes him sound liquid in the dissolved and borderless scene of modern day rap. His most recent collection, In Vivo, includes quotable lyrics and noteworthy punchlines that have granted Truth Ali one of the hottest albums out on the market today. In any event, he's a banging rapper, who always fills whatever he's given with the most extreme measure of his own character.
In Vivo latches on steam around the halfway mark, where Truth Ali takes advantage of the slants behind his fixation on reality. His freestyle, Eminem-like stream does something amazing for the tunes, for example, in the tracks "The Truth Theory" and "Pendulum." In "The Truth Theory," Truth Ali drops some philosophical lyrics as well. One that was the most thought provoking one, "Would you rather live a life alone and be rich or have a whole 'lotta friends but be broke as a…"
In Vivo has become rappers most convincing album yet, as there is no exact moment where Truth Ali snatches your thoughts and asks you to feel a certain way. Rather, he consummately catches the sentiment of being in a situation that quickly compels you to develop. This relatable clash just turns out to be progressively significant on the single, "More Life." In the album, Truth expresses how the truce of reality is going downhill and he realizes that it generally will be, but there is light at the end of every tunnel. While this spreads out, a piece of "Frequency" leaks out of sight, enticing the audience to meander into another pocket of musicality.
It's where each drum beat lands just-in this way, where every tune clears easily, and each hymn cuts off sharply where it needs to. There is something significantly spiritualist about how Truth Ali's rap endeavor connects between the mind, body, and soul. He additionally does best in making his music extremely comforting, yet, mind blowing record, "Granny Says."
Overall, this record hitting album has gone down as one for the books in the world of ace rap albums. Have a listen for yourself! Follow @eldorado2452 on Twitter and Instagram for all your music and entertainment news.
© 2020, Eldorado2452. All rights reserved.