Hailing from Kingsville, Ontario, Jared Anthony is a growing hip-hop artist who has the desire to succeed within the music industry. The young rapper has taken the motto, "Struggling doing what you love, instead of being content doing what you hate," to heart as he powers through obstacles to continue creating meaningful music.
Lyrical inspiration for Jared comes from things he's been through himself. His music includes themes of heartbreak, personal life struggles, and overcoming anxiety and depression. The vibe of his music can be described as comforting, catchy, and smooth. His true love for creating can be heard in his lyrics, and it's clear why the creative process is his favorite part.
Jared looks up to artists like Juice Wrld, Trevor Daniel, and Arizona Zervas. His sound draws inspiration from those three, but ultimately Jared has created his personalized and unique brand. And because of that, he's amassing a generous amount of popularity.
NBA2K21 Featuring "Mayday"
The growth of his success has gotten him noticed in the industry. Major Youtube channel 'Promoting Sounds' collaborated with Jared on a few videos, earning the artist hundreds of thousands of views on multiple videos. His song 'Change' has even reached over 1.5 million views. Another one of his songs, titled 'Mayday,' also gained enough popularity to be featured on NBA2k21.
This attention offered more opportunities to Jared. Soon after, he also collaborated with fellow rapper, Nate Good. The two created Jared's favorite song he's ever released, titled 'Bloody Sneakers.' Daddex is another artist Jared has featured in his tracks 'SETTLE' and 'Skeletons.'
For the future, Jared hopes to be able to tour again sometime soon. He still interacts with fans on Instagram Live, but meeting his supporters in person is where it's really at. One of his favorite shows to play at was St. Andrew's Hall in Detroit, Michigan. Being a Canadian artist, it was incredible to see that international support.
The unwavering love from fans is what pushes Jared to create more and better. He can almost always be found working on and stashing music for the future. If the grind stops, the opportunities do, too.
A piece of advice from Jared is that life's short, so just be yourself. Anyone can accomplish their dreams as long as they're genuine and work hard. For more information regarding Jared and his music, you can find him on Instagram at @whoisjaredanthony.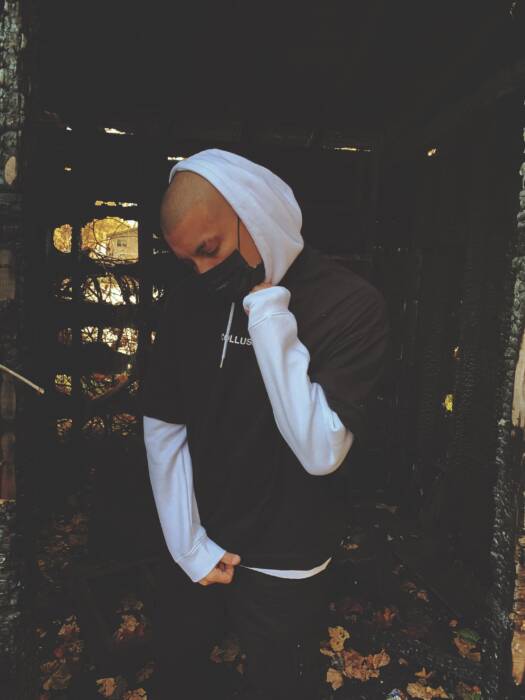 © 2020, Jake Strain. All rights reserved.