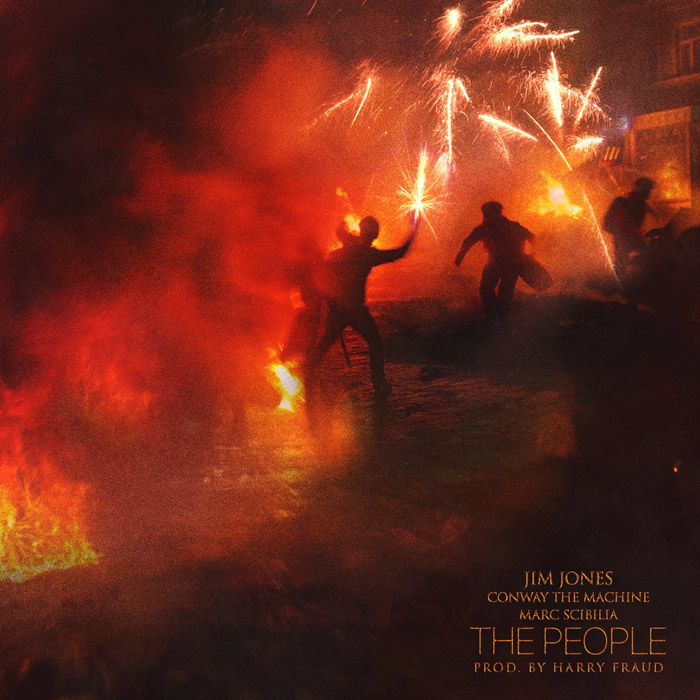 Link: https://empire.ffm.to/thepeople_remix
Jim Jones has added Conway the Machine for the remix to his recent release "The People" produced by Harry Fraud. As we "celebrate" the 4th of July Jones reminds us, "That all started when Columbus docked here to take the land. With the spirits of the Haitians, we take the power or the land back."
All proceeds will be donated to the family of George Floyd.
Jim Jones is a Hip Hop Icon, Television Star, Entrepreneur, and Entertainment Mogul under Roc Nation Management. He is one of the founding members of The Diplomats. Jones is known for successful hits such as "We Fly High" and "Pop Champagne" along with starring television roles on VH1's Love & Hip Hop," "Chrissy & Mr. Jones," "Vow or Never" and "Marriage Bootcamp Family Edition" via WEtv. Jim recently starred in Irv "Gotti" Lorenzo's anthology series TALES on BET. Jim is a partner of Saucy Extracts, The Richmond Roughriders AFL football team, VL-mobile communication service, Vampire Life Clothing as well as the VampBerry beverage brand. El Capo and Wasted Talent recent albums were released May 2019 and April 2018 through EMPIRE. Both received significant praise from critics – the Howard Stern Show called the recent album a "masterpiece," and the Joe Budden Podcast, as well as Complex, said Jones has one of the top albums of 2018 and 2019. Diddy said Jim Jones has elevated himself as an emcee. Jim has a significant social media following, with over 5 million followers on Twitter and Instagram combined and is dedicated to various humanitarian efforts and has displayed his affinity for giving back to the inner city youth community through VAMP Cares. | @jimjonescapo
© 2020, Seth Barmash. All rights reserved.