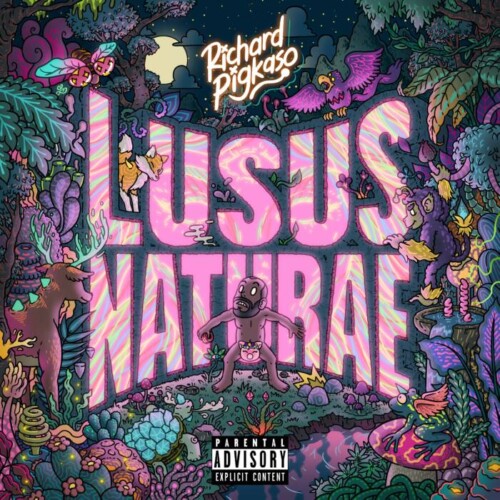 "Lusus Naturae" is the new album by Bronx native and hip-hop artist Richard Pigkaso. The album's title, which means "Freak of Nature", tells the story of Pigkaso's adventure into his alternate universe. The album from beginning to end gives you the spectrum of his life with songs like "Hometown Hero" whose title captures the essence of Richard Pigkaso being an Independent Hip Hop Artist from New York City. His latest release takes several twists and turns with high-energy tracks like "Crazy Ride" and slow self-reflection pieces like "Overthinking".
Pigkaso also touches on current social issues in his songs like "A Different Hand" (LGTBQ Acceptance) Revolution (Gentrification), Crazy Ride (Drunk Driving) and the title of the album (Fat Shaming). Pigkaso even personalizes the album with a sense of loss and dealing with pain with tracks like "Coors Light and a Paper" and "Eternal Rest", tributes to his grandfather who recently transitioned to everlasting life. With this record, he is expressing that you should be and original, and that you are everything beautiful in this world. Allow him to take you on a journey of discovery filled with smiles, pain, love, heartbreak, happiness and just damn good music!
© 2020, MariaMyraine. All rights reserved.