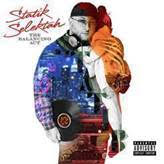 Today, renowned DJ and producer Statik Selektah released his ninth solo studio album, The Balancing Act, which includes a star-studded cast of collaborations such as Nas, 2 Chainz, Jack Harlow, Killer Mike, Benny The Butcher, Conway The Machine, Dave East, Method Man, Black Thought, Joey Bada$$, Bun B, Paul Wall, Havoc, Sean Price, Gary Clark Jr. and Styles P, among several othersand is available to stream in full via Mass Appeal HERE.
"Getting through this year ended up being The Balancing Act for the whole world," Statik said. "I think there's something for everyone on this album to mark this moment in time, remind us how hip-hop is powerful and serve as an escape through some of our toughest times."
As part of the release, Statik and Mass Appeal will drop an episode of Track Anatomy on "Time (feat. Jack Harlow)" later on Friday. In the episode, Statik specifically elaborates on how the song was inspired by an evening that he spent with Harlow immediately following the tragic passing of the late Mac Miller.
With The Balancing Act, Statik also rounded-up legends like Jadakiss, Styles P and Termanology for a powerful collaboration on "America Is Cancelled" that embodies the current state of affairs in the country. Additionally, he honored the late-great Sean Price and integrated one of the Brooklyn MC's verses for "Ralph Laurens Closet."
Beyond teaming up with legends, Statik also continued to show his appreciation for the next generation of hip-hop stars like Nick Grant on "Balance Beam." His support for the young generation was further on display as he gave both Harlow and Joey Bada$$ (on "Watch Me") the opportunity to flex their lyrical prowess on the only two songs with no additional collaborators.
The "The Balancing Act" album title is inspired by the way Statik balances his responsibilities as a father, as an artist, as a producer and as a DJ. To execute his vision for the album cover, Statik enlisted famed designers Dom Dirtee and Tristan Eaton, whose work can be seen in the Museum of Modern Art's (MoMA) and has been featured across the world from Paris to Shanghai.
The albumfollows Statik's collaborative album with Bun B in April 2019, when they famously teamed up to release TrillStatik – a joint album that was created entirely from scratch during an 11-hour livestream on YouTube. Prior to that release, Statik released a 2017 solo artist album, 8, which featured stacked heavyweights like Run the Jewels, G-Eazy, Wiz Khalifa, Action Bronson, Wale, The LOX and Raekwon, among many others.
As a producer, he's known for his work on a slew of standout songs, including J. Cole and Joey Bada$$'s "Legendary" and Eminem's collaboration with Big Sean, Royce da 5'9", Danny Brown, Dej Loaf and Trick-Trick on "Detroit vs. Everybody." Earlier this year, XXL named Statik Selektah as one of the 48 Greatest Hip-Hop DJs of All-Time.
Beyond the new release, Statik has also partnered with New York Cares to launch The Balancing Act Coat Drive to help families in need of warm clothing during the holidays and give back to his community that has been impacted by COVID-19.

Statik will celebrate the new release and start of the virtual coat drive on Monday (11/30) with live painting and mural reveal in the heart of Brooklyn done by celebrated Brooklyn-based artist, Adam Kiyoshi Fujita. More information about the coat drive can be found here: thebalancingactcoatdrive.funraise.org.
The Balancing Act Tracklist
1. The Healing ft. Black Thought
2. Keep It Moving ft. Nas, Joey Bada$$, & Gary Clark Jr
3. Play Around ft. Conway the Machine, 2 Chainz, Killer Mike, & Allan Kingdom
4. Hard Living ft. Dave East & Method Man
5. Time ft. Jack Harlow
6. Watch Me ft. Joey Bada$$
7. America is Cancelled ft. Jadakiss, Styles P, & Termanology
8. No Substitute ft. Benny The Butcher, Paul Wall, & Brady Watt  
9. Off My Mind ft. Rome Streetz, Fly Anakin, & Haile Supreme  
10. Welcome To The Game ft. Marlon Craft, KOTA The Friend, & Haile Supreme  
11. Soul Custody ft. Evidence & Blu    
12. No More ft. Lil Fame, Smoke DZA, & Rim da Villan   
13. Ralph Laurens Closet ft. Thirstin Howl The 3rd & Sean Price  
14. Balance Beam Ft Nick Grant, CJ Fly, & JFK  
15. Way Up ft. Bun B, Havoc, & Haile Supreme  
16. Immortal ft. Bobby Sessions & Harley Harl  
© 2020, Seth Barmash. All rights reserved.