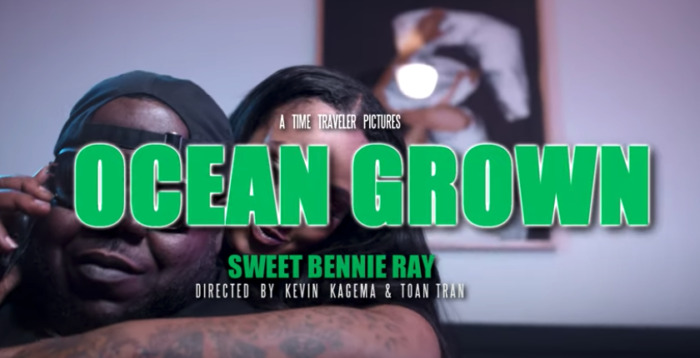 Sweet Bennie Ray aka Biggie Smalls of the South is coming at you with a nice movie double-header for the grown folks out there.
First up is "Ocean Grown", inspired of course by Bennie's favorite strain, otherwise known as OG. Anyone that's spent time in that 'zone' can appreciate a long, slow ride to this one.
Bennie follows that with "Right Day, Wrong N*gga", a direct shot at viral internet heckler Charleston White, whose IG Live activities forced him to come out of his character. Bennie must have left his OG at home that day cuz this one goes straight for the jugular, DFW style.
An Air Force brat who stood at the mic fat 17, Sweet Bennie Ray has been repping solid for the South for a while now. Over the course of his 7 mixtape releases, Bennie has collaborated with a who's who of rap legends from UGK and Scarface to Boosie and Kurupt. It was the latter that blessed him with the nickname Biggie Smalls of the South. The death of Bennie's sister a couple of years ago took him out of the game to focus on family, but this DFW Pioneer of the Year Award recipient is back, and ready to resume his rightful place at the head of DFW's rap legends table.
© 2020, MariaMyraine. All rights reserved.