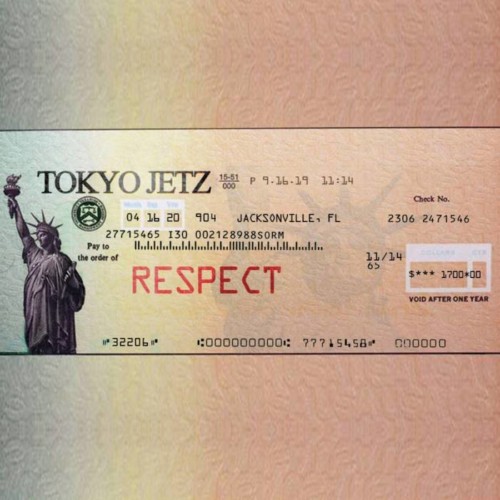 Rap artist Tokyo Jetz released the first of 4 singles entitled "Respect", from her upcoming EP; Stimulus Check. On Tuesday, Tokyo announced to fans that she would drop a new record and visual each week. After the announcement, Tokyo teased "Respect" with a car freestyle, she shared on Instagram. Anticipated fans began to follow her lead and post freestyles of their own, gearing up more excitement for the release.
This single takes fans back to Tokyo's roots of free styling, hard-hitting beats and catchy lyrics. In one of the popular lines, Tokyo says "Treat me like a b*tch and I'ma show you", letting her female fans know to not tolerate or accept anything less than the best from your man. to support the song, Tokyo gave fans a fun lyric video to Respect, that dropped on YouTube.
The track, which was produced by Mattazik, is part of a 4 song collective set for a May release. Click below to stream "Respect" on all digital platforms and stay connected with Tokyo Jetz socially for all new music releases and announcements.
Listen to Tokyo Jetz new record "Respect" above. Follow @eldorado2452 on Twitter and Instagram for all your music and entertainment news.
© 2020, Eldorado2452. All rights reserved.