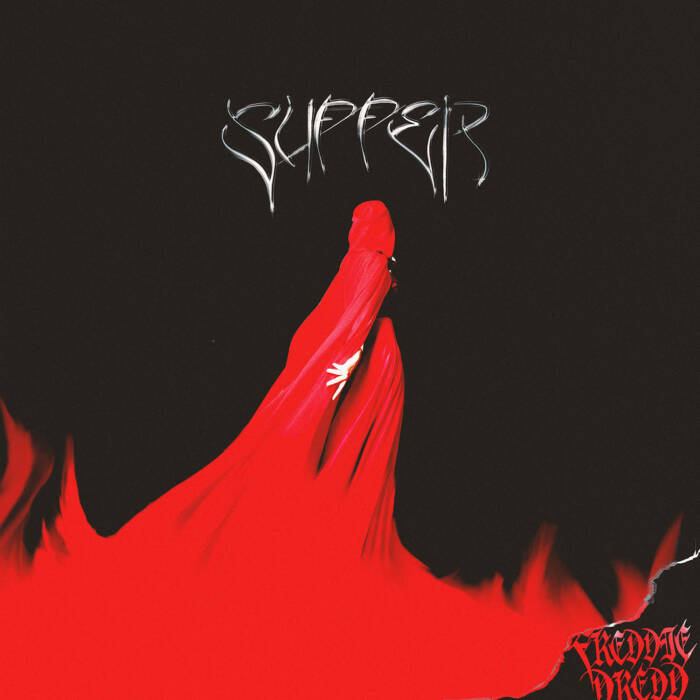 21 y/o Canadian underground phenom rallied the depths of the internet and now he's knocking down your door – Freddie Dredd unleashes his long awaited SUFFER EP today via RCA! Hard-hitting beats and vicious rhymes of horror movie nature, SUFFER is a culmination of Freddie Dredd's rise from underground thriller to streaming giant. The project features singles like "Darko," "Necklace," "Tool," and "Speak Up," which have already brought in a combined 1.8M combined streams since June.
Distorted vocals and lofi bass are the signature constants throughout SUFFER, but, lyrically, Freddie creates intricate stories for each song – it's like each song breathes life into a new character living in his mind. The energy is always at level 10, as Freddie waves threats on "Blow" to taking full demonic form on "Devil's Work." Freddie Dredd creates a haunting escape for reality, we invite you to enter the SUFFER zone.
Highlight tracks: "Darko," "Devil's Work," and "Delete"
Freddie Dredd is a Canadian rapper and producer based in Oshawa, Ontario. Best known for blending gritty, lo-fi sounds, vintage samples, and intense–often dark– lyrics. Freddie's unique style started gaining traction in early 2019 after several of his songs became viral hits on 
TikTok
. He struck gold with singles 
"Cha Cha,"
 racking up over 
51M
Spotify streams
, and "Opaul," inspiring 
2.7M TikTok video creations
 and 
36M Spotify streams
. In addition to his solo work, Freddie frequently collaborates with other underground hip-hop artists, such as Baker, RAMIREZ, and Slim Guerilla. Freddie Dredd most recently released the music video for his explosive single "GTG" (1.2M views) – 
Watch Here!
© 2020, Seth Barmash. All rights reserved.