London Music Stellar award-Winning an anointed singer and songwriter, new BBC- UK Recording Music Groups, LLC Recording Artist; BaShir Hogue Began his music ministry at the age of 10 years old by singing for the open door Baptist church choir in Philadelphia, Pa.
Blessed with a multi-range voice, Bashir went on and became a lead singer and a praise and worship leader at Deliverance Evangelistic Church. He later started performing professionally at the age of 11 and has worked with various artists. His 2002 debut album "Everyday" was highlighted in London and sold out the first week on Amazon and record stores everywhere.
Since then BaShir Hogue has worked with Famed Gospel recording artists. Following that BaShir Hogue recorded his long-awaited second upcoming debut album "Patience" live at Bethel Deliverance International Church in 2005 which allowed BaShir to work with Producer G.O.
In addition, for the compilations CD's upcoming Projects BaShir is featured on is produced by Ms. Jill Comely, Jason Hype, Sean Walker, John Davis & more. London Recordings. BaShir Hogue is currently a member at Bethel Worship Center as an Elder under the leadership of Dr. Rev. Bruce Patterson, Pastor. BaShir Hogue has worked and shared the stage with Gospel Recording Artist such as: Kim Burrell, Karen Clark-Sheard, Maurette Brown Clark, Rev,. Daryl Coley. He also shared the stage with Andrea Bocelli in NY Harlem Apollo, Kim Allen Sledge from the RnB group Sister Sledge, Tramaine Hawkins, Orlando Wright from BET's Sunday Best Tv Show, Bishop Paul S. Morton, I am Khalif, Tia Pittman and many more.
BaShir Hogue was requested to perform at the National Convention for Former President Bill Clinton in Cleveland, Ohio. BaShir Hogue has written and produced songs for National Recording Artist Kelly Price and many more. Furthermore, BaShir Hogue has worked with super-producers for upcoming benefit projects such as: Dallas A. P. 2011-14, DSI Productions 2011-14, Rod J Productions 2011-14 and many more National Recording Artist Producers. I In 2010 Mr. Hogue traveled to London to receive The Stellar Award. He was bestowed with the coveted Image Award mid-career and received a second Image Award in 2016. BaShir Hogue has written and directed his hit play called: " The Return" and was casted in an upcoming screen plays called: "First Lady Drama" & "IS THERE A MAN IN THE HOUSE 2012" Directed by Elder Charles Miller.
From 2012 – 2018 Bashir Hogue continued to perform, record and participated in several mini-tours that showcased his dynamic stage performances and in 2018 the 2 time Image Award Winner – Stellar Award Winner/Singer opened up for Grammy Stellar Award Winning Gospel Singer Vickie Winans in Harrisburg, P.A.
In a documentary movie entitled "Both Sides" which is still in the making as well as the release of his brand new single "Love U Back" BaShir is truly on a path to breaking new ground to his already successful music journey!
• You can catch him on the cover of Sister 2 Sister 2.0 Magazine for his incredible interview.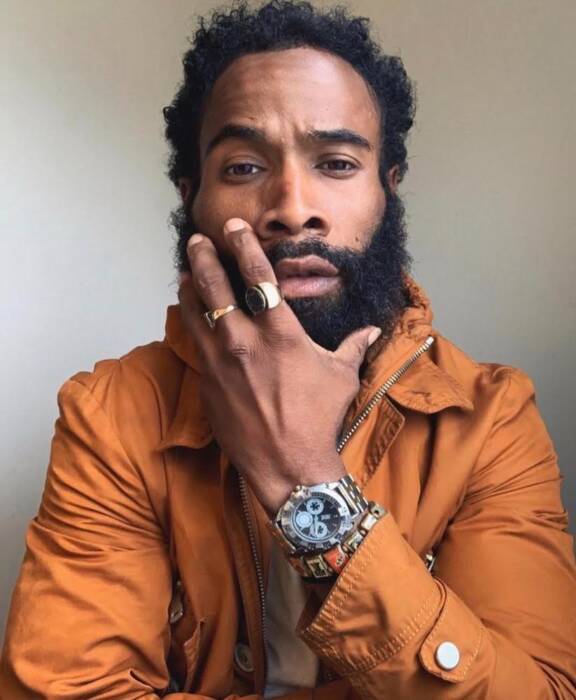 Social Media Handles:
Instagram: @bashihogue Facebook: BaShir Hogue Vevo: BaShirHogueVevo Twitter: BaShirHogue
© 2020, Seth Barmash. All rights reserved.