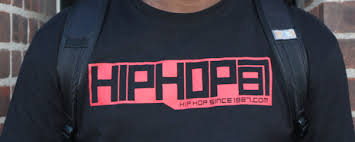 24kGoldn:
Released "Mood" ft. iann dior, one of the most popular songs of 2020, which topped the Billboard Hot 100 for four non-consecutive weeks and earning a Platinum certification from the RIAA
"Mood" became the first-ever song to reach number one on Billboard's Hot Rap Songs and Hot Rock & Alternative Songs charts.
Goldn made his presence felt on TikTok, generating 2.3 million video creations for "Mood" and racking up over 3 million followers on the platform.
Goldn and iann dior performed "Mood" on national television during the American Music Awards
Sheff G:
Sheff and his label Winners Circle Entertainment entered into a partnership with RCA Records.
The 21-year-old artist shared his debut album One And Only, generating over NUMBER streams on Spotify alone
Sheff showed steady gains on all streaming platforms, reaching the #2 spot on the Rolling Stone Breakthrough 25 in the weeks following his album's release.
Followed up his debut single "No Surburban" with "No Suburban Pt. 2," racking up 30 million combined streams on YouTube and Spotify.
Continued his fruitful partnership with Sleepy Hallow, earning 25 million combined Spotify and YouTube streams on their collab "Molly."
$NOT:
A misanthropic introvert with expert pop instincts, Florida rapper $NOT is quickly becoming one of his generation's defining voices. Known for wearing his signature hoodie, which he wears wrapped tight around his face, $NOT has earned co-signs from the likes of Billie Eilish, who debuted his song "Sangria" as , and his song "Billy Boy" appeared in an episode of HBO's Euphoria. $NOT completed a successful tour in Q1 2020, selling out venues across the country. The 22-year-old rapper has released hits like "GOSHA" (123 million Spotify streams), "Moon & Stars" ft. Maggie Lindemann (55 million), and "Beretta" ft. wifisfuneral (28 million), which appeared on his album – TRAGEDY+. $NOT connected with Cole Bennett for two interconnected videos–"Revenge" & "Mean ft. Flo Milli," two highlights from his recently released Beautiful Havoc album, which demonstrated $NOT's unrivaled ability to match punchy hooks with confrontational lyrics. Another highlight from the album, "Sangria" ft. Denzel Curry was a "World's First" record, premiered by Zane Lowe on his Apple Music radio show. Stay tuned for $NOT to raise his game to a new level as he rushes into the new year with a head full of steam.
Mario Judah:
Mario Judah became an internet sensation for his operatic, hard rock-influenced vocals, macabre lyrics, and wild-eyed intensity. He trended worldwide in October 2020 when he released his song "Die Very Rough," a bombastic and insidiously catchy story of revenge, which went viral on Twitter, YouTube (9 million views, plus 2 million on its lyrics), and TikTok. The rapper recently recorded a Genius Verified for "Die Very Rough," surpassing a million views in less than a week. Mario is a massive fan of Playboi Carti, and inspired by Carti's latest album tease, an impatient Mario recorded Whole Lotta Red in the style of Playboi Carti, impersonating his voice and crafting beats that fit Carti's futuristic aesthetic. The Florida native, who started his career as a producer and didn't start singing until January 2020, is working hard to bring his dark and dramatic aesthetic to the mainstream. You have been warned…there's no running from Mario Judah's impending takeover.
Morray:
With a church-trained voice and an infectious charm, Fayetteville, North Carolina rapper Morray is a readymade star. His debut single "Quicksand" racked up over 6 million views in fewer than two months of release, and earned over 800k Spotify streams after its inclusion in the Most Necessary, The Realest Down South, and Fresh Finds playlists. "Quicksand" earned powerful co-signs from the likes of fellow North Carolinian J. Cole, superstar DJ Marshmello, rap icon Rick Ross, and most importantly, Morray's mom. He recently released his heartfelt follow-up single "Switched Up," as well as the intimidating "Low Key," and is currently hard at work on his debut project.
Superboy Cheque:
Blending the bounce and vibes of Afrobeats with the attitude and vocal delivery of hip-hop, Superboy Cheque is on a mission to become Nigeria's next massive crossover success. The 25-year-old artist had a breakthrough summer in his home country, releasing the acclaimed Razor EP, and coming through with lush music videos for EP highlights "Zoom" and "Satisfied." "Zoom," in particular" became a major hit across Africa, reaching #2 on Nigeria's Apple Music charts and #2 on Audiomack's all-genre worldwide chart. The rapper was vocal and active in Nigeria's #EndSARS movement against police brutality, posting in support on socials and even taking to the streets himself in protest. Splitting the difference between Burna Boy and Roddy Ricch, Cheque is more than ready to assume his destiny as Nigeria's next all-genre force.
DC The Don:
Mixing soaring vocals and fast-paced flows, DC The Don is a natural behind the mic, stacking flexes and wise-cracks in his verses and crafting memorable choruses. Building massive followings on SoundCloud and YouTube, the rapper turned heads with singles like the pop-punk "Jesus Can't Save You" and "Red Light" ft. DDG & YBN Almighty Jay. The 20-year-old Milwaukee native shared his debut album Come As You Are, an album that synthesized his idiosyncratic influences (emo, pop-punk, SoundCloud rap) into a full length statement about the importance of being true to yourself. Signed to Rostrum Records, the charismatic multi-talent is only beginning to unlock his sky-high potential. Stay tuned.
© 2020, Seth Barmash. All rights reserved.