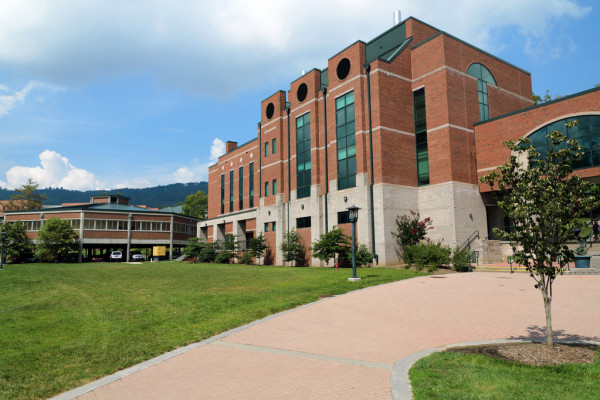 There are a lot of things that come to mind when one mentions the term Hip hop. Some people think of things like breakdancing, DJs, people writing rhymes over a beat, or graffiti. Hip hop is a genre that is here to stay and plenty of people across the world take hip hop classes for many reasons like self-expression.
Some want to improve their fitness because of the dancing involved while others want to socialize with people who share an interest in this type of music. There is also a select group of people who look at hip hop classes as a way to develop professionally as they have ambitions to break into the performing arts industry.
The presence of Hip hop is schools
Many schools are using the power of hip hop music in very creative ways than ever before because the genre has changed a lot. The USA is known to be the birthplace of hip hop in the south Bronx around the mid-1970s. Old school rappers like Heavy D, Dr. Dre, MC Lyte, Run DMC, LL COOL J, and Public Enemy all made names for themselves in the 80s and 90s.
The early 2000s saw rappers like Snoop Dogg, Eminem, Jay-Z, Nelly, Ludacris, T.I., and 50 Cent get their moment to shine. From the 2010s, the world welcomed a new breed of rapper that ushered in a new sound in hip hop which the current generation of listeners related to. Rappers like Big Sean, Kendrick Lamar, Drake, and J. Cole are some of the biggest names now and known as the leaders of new school rap.
As far as the presence of hip hop in schools goes, Take Minnesota's High School of Recording Arts for example. This school was established way back in 1998 and is known as "Hip Hop High". Hip hop music can teach students things that are not taught in the classroom. It can take many shapes and tutors can use it to build the confidence of their students by articulating issues that are important to them.
In London, some schools facilitate development and learning by engaging with sociological concepts through dialogue, rap music, artifacts, and rap videos. This inspires students to perform the words they hear in the song and such schools are attended by students from all walks of life. Overall hip-hop studies have plenty of discipline which range from gender studies, art history, music theory, critical race theory, cultural studies, communication and rhetoric studies, anthropology, sociology, and more.
Hip hop being incorporated into education
There is no denying that hip hop is widely criticized for its use of explicit language that glorifies gang culture, sexually exploiting women and drugs. Even though the genre has evolved a lot and the message in many mainstream rap songs doesn't speak about the points above too much, it's not fair for such a form of art to receive the criticism it gets.
Hip hop is loved by so many people across the world especially in many schools because it manages to find its way into cultural and political discussions. Over the last 10 years, hope hop has been in the news a lot, for instance, take Beyoncé as an example. She is an icon and one of the biggest names in music. She received a lot of praise for showcasing his cultural and political issues that can be taught to students through the power of music.
She is an activist and her influence was felt all over the world when she released her hit single "Formation" in 2016. The song talks about the politics and struggles of African Americans in the southern region of the USA. The powerful message in the song resonated with so many people not just in America and all over the world too. The song starts with the question "What happened to New Orleans?".
A state which was hit by hurricane Katrina in 2005. Then the video shows images of the floods that claimed over 1800 lives and caused $125 billion in damages. After the images of the flooding, the song moves into criticizing how the USA government treated their African American citizens during the disaster and the role black women played when it came to social change.
Beyoncé won the hearts of millions of people and this song has been the subject of many essays being written on it. Any students who wish to have an essay written on the cultural impact it had can contact essay writers. At AdvancedWriters, for example, a professional academic writer will be able to write a wonderful piece on this song. It gave the marginalized a voice on a mainstream level and her performance at the Super Bowl made a huge statement. She had all her backup dancers dressed up in Black Panther styled outfits which caused major debates.
When her album Lemonade came out the same year as her "formation" single (2016), it made many educational institutions across America create a syllabus based on this song. They all created a course that touches on politics, experiences of black women, and sources of tension in the black community. The film and music section of the course has a very hip hop influence with the movie Set It Off and Queen Latifah's Unity being heavily featured.
With all the above points, it is safe to say that education and hip hop go together as long as things are taught the right way. Some of the subject matter that hip-hop music touches on are perfectly placed to provide students with little knowledge of the information they need to understand some of the things underprivileged communities go through.
Hip-hop also talks about police brutality and misrepresentation which many people can relate to. Parents don't need to be concerned when their child comes home with an assignment that asks them to learn words to a hip hop song.
Hip hop as a genre is more than just entertainment, it can be educational depending on the songs one is listening to. The lyrical content in hip-hop music flows like a poem and allows stories to be told. Listeners can see life through the lens of the artist.
© 2020, Seth Barmash. All rights reserved.