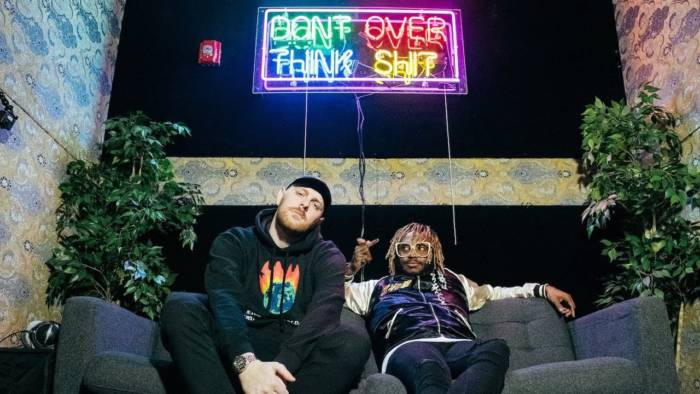 Today on The Cave we're joined by Thundercat, legendary musician and cat lover. Upon entrance, he immediately downs three cans of Yerba, which according to the FDA, would incapacitate almost any medium-sized horse. In spite of heart palpitations, music magic is still made. Our guest brings out his legendary bass guitar and plays along to one of the most frenetic, psychotic instrumentals ever made, using his patent-pending gang sign finger techniques. It's a wild ride, and Kenny does his best to keep things grounded. But by the time we get into the booth, all bets are off. We witness art in its truest form, a man unmoored from the tethers of any earthly nature, struck like lightning with the gift of an ancient, extraterrestrial broadcast. If you listen closely to his freestyle, you can hear the ocean, the meaning of life, and the nuclear codes. TWITTER: @thundercat IG: @thundercatmusic The Cave is a bi-weekly freestyle series hosted by Kenny Beats featuring a new artist each episode. One 10 minute beat from Kenny, 16-32 bars from a friend, every other week.
Shot & Edited by @sirasounds Animations by @em0n33y+@sirasounds
© 2020, Seth "Digital Crates" Barmash. All rights reserved.