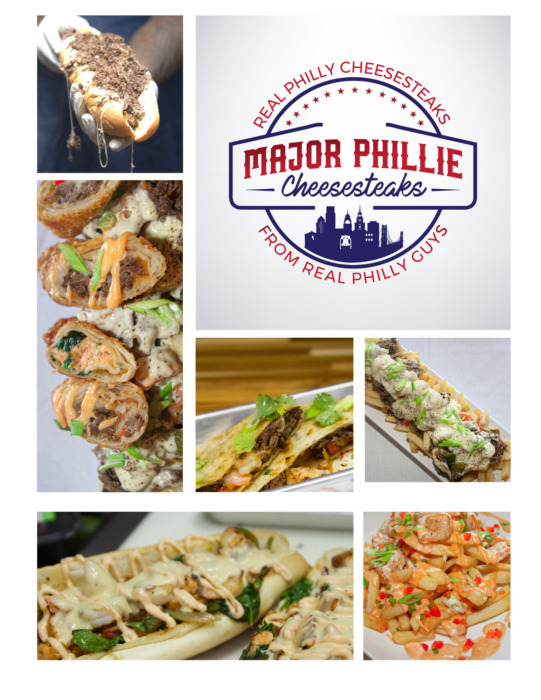 Major Phillie Cheesesteaks is a Philly cheesesteak inspired restaurant with a twist launched by Chef and CEO Allen Young.
Located at 345 Granby St., Norfolk, VA
There's something major coming to your city! Major Phillie Cheesesteaks is the only place in Norfolk, VA to get an authentic Philly cheesesteak. Don't miss it's opening November 2020.
Looking for some MAJOR FLAVOR, look no further! Coming October 2020, Major Phillie Cheesesteaks is the only place to get a taste of Philly.
For the best cheesesteak in any city, you can only count on Major Phillie Cheesesteaks to give you a JAWN you won't forget.
Major Phillie Cheesesteaks isn't just your average cheesesteak joint, they offer an authentic taste of Philly fries, chicken, eggrolls, and pizzadillas too. And now they're bringing their flavor to Norfolk, VA,  November 1, 2020.
© 2020, Seth Barmash. All rights reserved.