Top media outlets in India claim Bollywood plant "Armaan Malik Becomes the First Indian on a Times Square Billboard" to steal credit from the independent singer Akash Ahuja who actually set this record over a month prior to Armaan.
When pages on Instagram tagged Armaan Malik as the first Indian to set this record, hundreds of Akash's fans rushed to correct the pages error, but they were unfortunately ignored.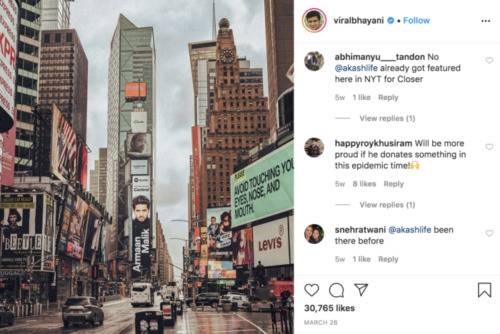 Photo from Viralbhayani's Instagram posted on March 26, 2020
Bollywood Media has tried everything possible to sabotage Akash's career while his fans desperately fight to get him the recognition that he deserves, and his time might just be here.
After releasing his debut single "Come Closer" just under five months ago, Akash has gotten millions of streams and thousands of new fans cheering him on.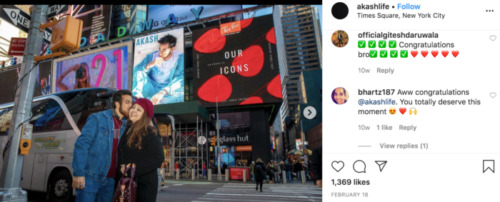 Photo from Akash's Instagram (@akashlife) with mother Kiran Ahuja posted on February 18, 2020
The humble heartthrob responds to many fans, personally thanking them for their love and support.
Even celebs like DJ Khaled and Jessa Rhodes pop out to show that they stand with Akash as top media outlets plots against his rise.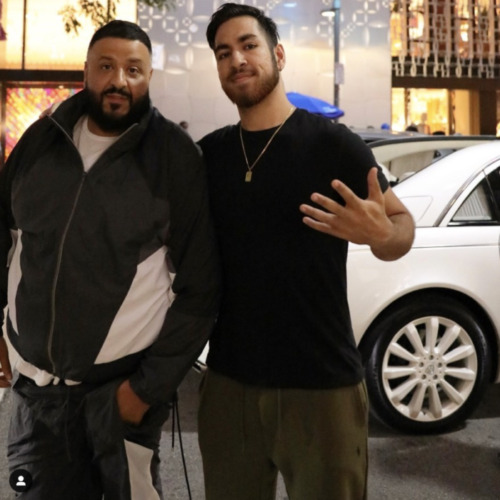 Photo of Akash with DJ Khaled
The young and talented singer is on his way to global super stardom as he becomes the first Indian on a New York City Times Square billboard.
© 2020, RickDange. All rights reserved.