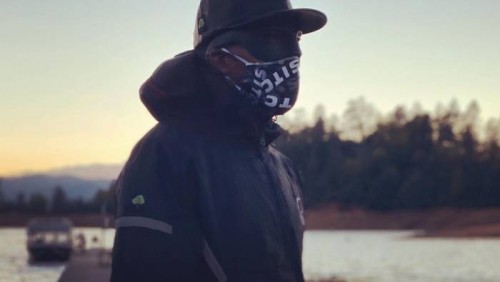 8rooklyn 8atman is mostly known as being a mask-wearing socialite in the streets of NY engaging with celebrities and gaining attention. 8atman has decided to kick things up a notch with his branding and help combat the COVID-19 pandemic by offering "tea tree infused" face masks that help fight bacteria. With the success of building his own brand and creating awareness, just last week 8atman sold over 100 "tea tree infused" masks in a matter of minutes. Now, they in high-demand all over the country with the mission of "bringing our own weapons to fight,"  as 8atman
tells the people labeling the virus as a "villain." "8rooklyn 8atman's tea tree infused masks are much needed right now," he says.
As the COVID-19 pandemic continues to ravage the country, do your best to protect your self and invest in small businesses who are giving back. To get more info, click HERE.
© 2020, Oktane. All rights reserved.