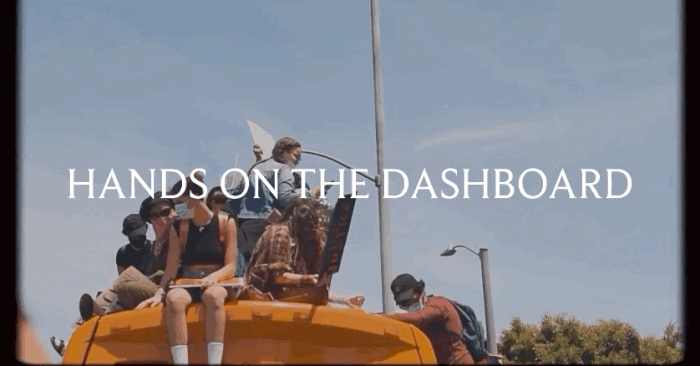 WATCH CHEVY WOODS NEW VIDEO "HANDS ON THE DASHBOARD"
DEBUT ALBUM "SINCE BIRTH" – NOW AVAILABLE ON ALL STREAMING PLATFORMS
The Pixburgh Rapper Spotlights LA's #BLM Protests For The Second Video From His Debut LP
WATCH "HANDS ON THE DASHBOARD" VIDEO – HERE
In response to systemic racism and murders of unarmed African-Americans by law enforcement. Chevy Woods released the single "Hands On The Dashboard," ahead of his recently released album, Since Birth. On the track, Woods reenacts a tense exchange he had with police a la Jay-Z "99 Problems," during a traffic stop for tinted windows some years back. The video captures the raw outrage and unfiltered emotion during the first day of Black Lives Matter protests in Los Angeles.
As a key architect and cornerstone of the Taylor Gang family, Chevy Woods is the epitome of hustle. His transition from street life to music and his friendship with Wiz Khalifa are well-documented, but there's more to his story. Chevy shares his recently released full-length album titled Since Birth, available now on all streaming services here. The Pittsburgh native reflects on the Kevin Woods story. His personal journey, looking back on his past while preparing for the future.
Within the last few months, Chevy's given a glimpse into his artistic growth and versatility with the singles "Make It Last" and "Escape." Reflecting on the past and the road from humble beginnings, songs like the intro "Since Birth" and "Flowers" – Dedicated to his parents and Grandmother respectfully, continue to showcase the maturation in Chevy's music. Since Birth includes the standouts "No Drama," "Alive" ft. Wiz Khalifa, "Gang Wit Us," and "Dapper Dan."
BUY/STREAM: CHEVY WOODS – SINCE BIRTH  HERE
WATCH "NO DRAMA" VIDEO – HERE
CONNECT WITH CHEVY WOODS:
INSTAGRAM | YOUTUBE | TWITTER | PRESS ASSETS | OFFICIAL WEBSITE
© 2020, Seth Barmash. All rights reserved.