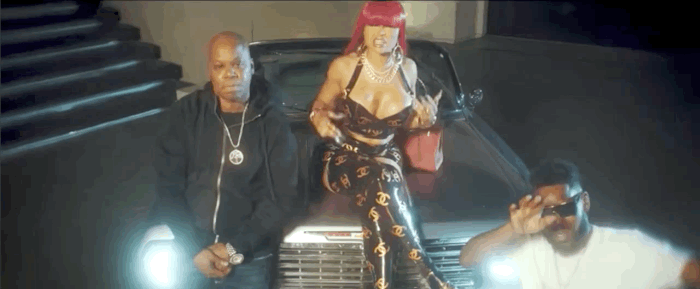 Since realizing her passion for music in 2017, Blac Chyna has spent the past three years honing in on her sound and musical style. This summer we finally got a chance to experience her skills as an emcee with her debut single, "Seen Her" and her second single, "Cash Only." Now Chyna is bringing the Bay Area sound (and OGs) into the mix with her next video and single, "My Word". 
Producer Mally Mall creates a quintessentially "Bay Area" sound for Blac Chyna's "My Word" single, setting the perfect stage for features from local legends Too $hort and Keak da Sneak. In the video, which also features an appearance from Jeffree Star (who is rocking a matching wig with Chyna btw! #BestieGoals), Chyna shows off her status as a fashion icon and a rising emcee. As the video shifts locations, Chyna slays in a bodycon Chanel look while accessorizing her other looks with Berkin bags. She uses the moment to deflect haters with the money she's earned being a self-made millionaire. An ambassador of self-love and self-confidence, Chyna makes me wanna put this on when someone tries me and fails.
Watch "My Word" here:  https://youtu.be/eaUELxqVndg
© 2020, Seth Barmash. All rights reserved.