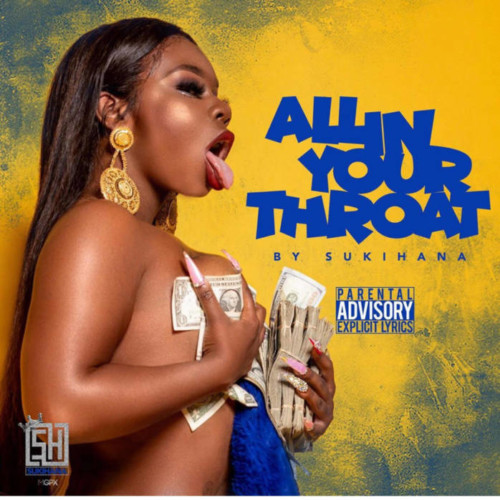 A high-energy dirty south slapper, "All In Your Throat" encourages listeners to drop their qualms and embrace their inner power. In the video, Suki brings out the block, showing off her perfected twerk and riding through the hood with her clique of baddies. Stay tuned for much more music from Sukihana in the coming weeks.
Paired with the video, Sukihana is hosting an #AllInYourThroatChallenge where she invites fans to "get creative" and film a video on social media for a chance to win $1000. Submissions must use "All In Your Throat" song in the background, tag @SukihanaGOAT, and use the hashtag #Allinyourthroatchallenge to be eligible. The most creative submission as judged by Sukihana wins.
Watch Sukihana's new video "All In Your Throat" above. Follow @eldorado2452 on Twitter and Instagram for all your music and entertainment news.
© 2020, Eldorado2452. All rights reserved.