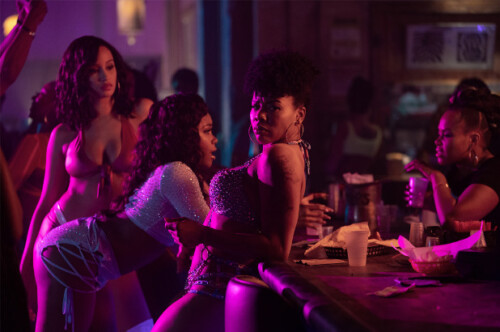 Katori Hall brings her play, "Pussy Valley" to STARZ ON DEMAND! Premiering next month on the 12th, "P-Valley" tells the kaleidoscopic story of a little-strip-club-that-could and the big characters who come through its doors. It's Trap music meets film noir in this lyrical and atmospheric series that dares to ask what happens when small-town folk dream beyond the boundaries of the Piggly Wiggly and the pawnshop.
"For too long, exotic dancers have been dismissed and shamed, while their culture has been appropriated by the mainstream. This project moves past the blue lights and haze of the main stage, where dancers take to the air like super-heroes, to the locker room and beyond, where these women – inspired by the dozens of dancers I've interviewed – live their lives unapologetically."- Katori Hall
The series also boasts an all-women team of directors.
© 2020, MariaMyraine. All rights reserved.