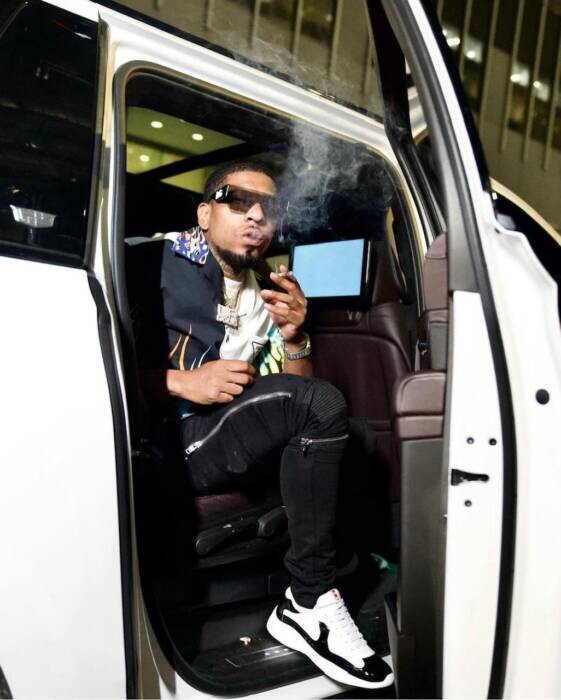 By: Kim Coco
East Coast Rapper GWOPPY is the latest hip hop sensation from the Downtown/ East New York section of Brooklyn putting trap music back on the map and to go viral this year. GWOPPY made headlines earlier this summer after the June 16th World Premiere of his music video featuring Jim Jones: Gwoppy feat. Jim Jones "Money & Violence" The GWOPPY x JIM JONES, which was directed by Will C. Legendary Director @WorldStar CEO/ Founder of STREETHEAT INC. dropped 1 week before the legendary LOX vs DIPSET VERZUZ and became a trending topic after receiving placement on Worldstar.com reaching over 35k views in the first 24 hours. GWOPPY is the latest Trap Rapper to have gained International attention after the premiere of his CAPO collab. The song "MONEY AND VIOLENCE" is a track off of GWOPPY upcoming EP entitled: "SHOP STAYS OPEN" due out later this year.The album is said to have features with artists like: Jim Jones, Rowdy Rebel, DOE BOY and more.  He recently dropped videos with DREW FOREIGN, KID RED, LINGO and more.
LISTEN to the TRACK: https://music.apple.com/us/album/money-and-violence-feat-jim-jones/1575980846?i=1575980847 
Just last month GWOPPY linked with fellow Brooklyn Rapper ROWDY REBEL for a new single : "KEEP IT COOL". The song is off his upcoming EP: "SHOP STAY OPEN". Fresh out of the studio, GWOPPY x ROWDY decided to keep the energy going and met the following day in Downtown Brooklyn with Will C. and the STREETHEAT Crew to film the music video .KEEP IT COOL ft ROWDY REBEL is expected to drop any day now.
https://www.instagram.com/p/CTFh9FeHu3r/?utm_medium=copy_link
GWOPPY unveiled more new music recently off his upcoming album. One, is track with West Coast Artist Lingo, whose rise to fame includes his RUNTZ brand. The single is called "DBOYZ" ft Lingo x Gwoppy. Stream the song: https://empire.ffm.to/dboyz.oyd.
And another single entitled – "ON TIMING" followed by the music video for it directed by Haitian Picasso
Brooklyn Trap artist GWOPPY has collaborated in the past with other artists including Fivio several times on songs like: 2's Days which hit a massive 291k STREAMS ON SOUNDCLOUD & Top 10 and has collaborated on projects with: ROWDY REBEL, JIM JONES, Fetty Wap, Sosa Geek, OMB Jay Dee, Lingo, OP, Doe Boy, Drew Foreign and Kid Red.
https://www.instagram.com/p/CUGRaugsbm7/?utm_medium=copy_link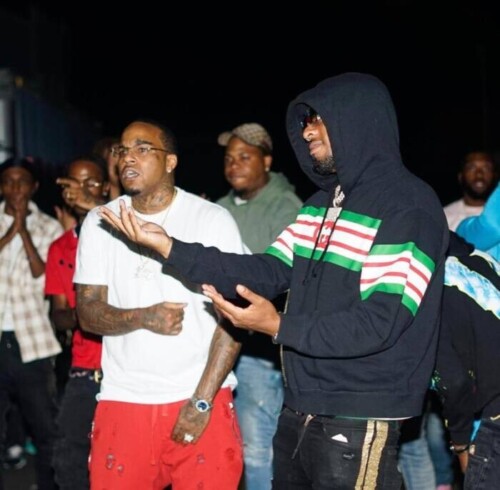 He is the Owner & Creator of WORLD
He Just announced he partnered up with COOKIES 👋🏽 GWOPPYGUMBO WILL OFFICIALLY LAUNCH IN DISPENSARIES ON THE WEST COAST BEFORE THE END OF THE YEAR
Follow Gwoppy on Social Media and For all Inquiries:
Email: [email protected]
IG: https://www.instagram.com/shopwitgwop_still/?utm_medium=copy_linkshopwitgwop_still
FB: https://www.facebook.com/gwoppy.sirpiff
https://www.deezer.com/us/artist/58993272
https://music.apple.com/us/artist/gwoppy/1452046061
https://www.deezer.com/us/artist/58993272
https://www.iheart.com/artist/gwoppy-32775255/?autoplay=true
https://open.spotify.com/artist/4kYLcEDAF33QaR9wulgdRV?autoplay=true
https://www.pandora.com/artist/gwoppy/ARK4tXhvZxbp7r6
https://music.youtube.com/channel/UCkH6pdaKf-NZHHGe4FMkYQA
https://music.amazon.com/artists/B07NDTFSC9/gwoppy
https://www.last.fm/music/Gwoppy?top_tracks_date_preset=LAST_365_DAYS
© 2021, Kim Coco. All rights reserved.