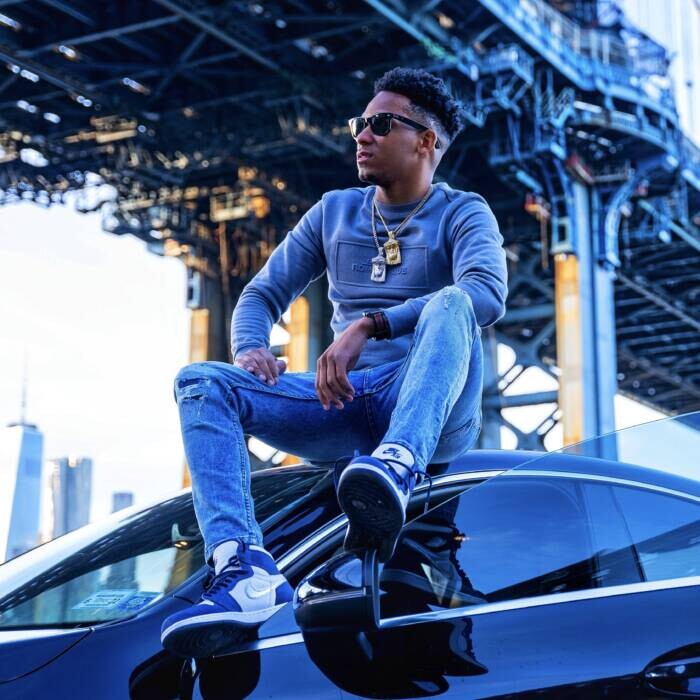 Entertainment figure and music artist, Chryst Young, successfully releases his single, "718 Intro", that has sparked a wildfire in several avenues in entertainment. In addition to its initial release on all platforms, "718 Intro" was broadcasted in a commercial for Chryst Young's Unisex Eau de Parfum "RUSH" in collaboration with Made Lifestyle Collection with Chuck Holliday.
Based in Brooklyn, New York, he developed a loyal fanbase and strong foundation in entertainment. In an impressive three years pursuing music professionally, he has risen above competition. The lyrical skills he possesses have been sharpened by 10 years of songwriting, and his flow is unique in and of itself. However, his skills do not stop here. Amazon Prime proudly broadcasts his television show The Sneaker Game, and Chryst Young serves as the official host.
In 2021, Chryst Young has much more to offer and present, and plans on opening up more avenues to dominate in as well. With precision, he executes his projects, and the release of "718 Intro" is evidence of his abilities.
Be sure to listen to the hit song and view the commercial to his bold perfume line "RUSH". 
Connect:
Instagram: https://www.instagram.com/chrystyoung.official/
Twitter: https://twitter.com/ChrystYoung
Facebook: https://www.facebook.com/ChrystYoungMusic/
Website: www.ChrystYoung.com
© 2021, Seth "Digital Crates" Barmash. All rights reserved.