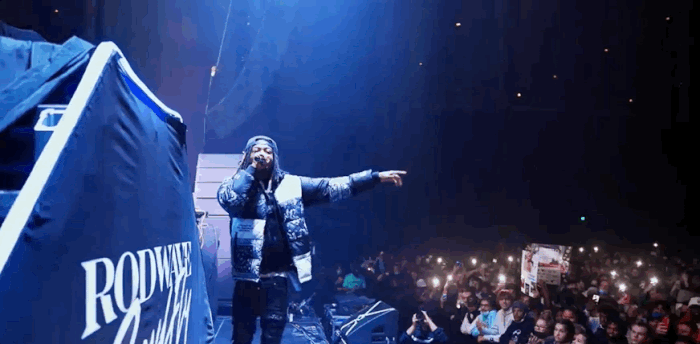 Known for his soul-baring lyrics and magnetic production, Dee Watkins has rapidly crafted a devoted fanbase, putting him on track to be the next rapper to blow up out of North Florida. Reflecting on his trials and tribulations before his come up, Dee shares "JPay," his new Atuanya Priester-directed video. The new video catches Dee inside the 7,000 capacity WAMU Theater in Seattle, as he spits melodic rhymes for thousands of excited fans. Dialing it back to focus on a subject close to his heart, Dee addresses how the justice system has unfairly treated those closest to him: "And f*** the judge they don't love us / Can't walk a mile in our shoes, how can you judge us / Poverty child, man I swear my life was f***** up / But now I'm up, so I just thank the man above us."
Returning to his signature mixtape series after this year's release of Not One Of Them, Dee's upcoming Problem Child 3 is home to recent singles like "TBH (I'm Sorry)," "Problem Child 3 (Intro)," and "Beside Me," the final a tribute to Dee's close friend Ham, who passed away recently. Featuring appearances from NoCap, Hotboii, and Quail P, the new project stands as a statement of growth as the Jacksonville rapper reckons with his irresponsible past, seeking ways to better himself without forgetting the hard lessons he learned on the streets. Now available for pre-order/pre-save, Problem Child 3 arrives November 17 via Alamo Records.
A rapper since age 10 and an artist since age 15, Dee Watkins caught fire in Florida and beyond with his crisply rhythmic flow and sharp Southern drawl. The 23-year-old artist first caught mainstream attention when he shared a remix to "Act Up" by City Girls, garnering millions of streams across platforms. He proved that he was here to stay with his origin story, "Bad Ass Jit," a slinky rider's anthem that racked up more than 39 million YouTube videos and inspired Young Dolph to hop on the remix. Dee built momentum in the streets with his Problem Child series of mixtapes.
© 2021, Seth Barmash. All rights reserved.