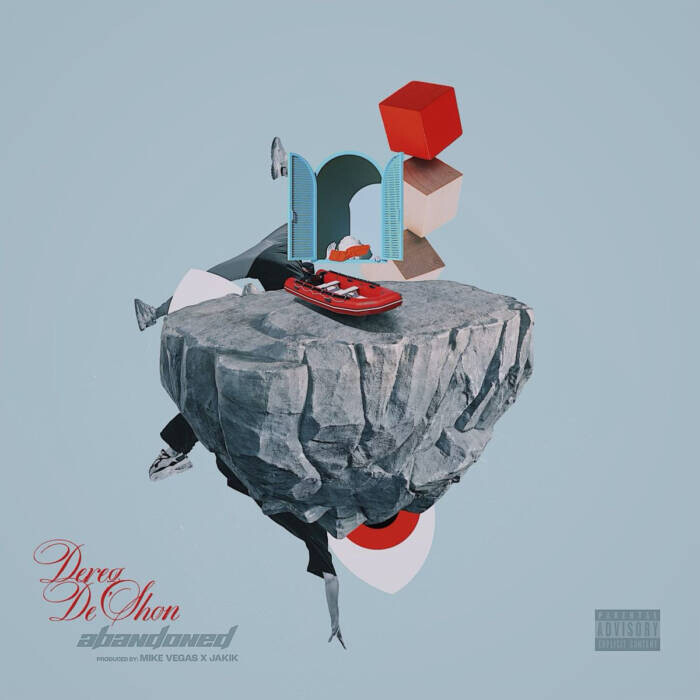 Derez De'Shon, has just shared his newest single "Abandoned". The track is an honest confessional about the feelings surrounding loss and mourning. The understated instrumentation on the song is a perfect backdrop for Derez to deliver heartfelt lyrics and finely-tuned melodies. On "Abandoned", Derez reflects on the complicated emotions surrounding loss and mourning, delivering a track that is expertly introspective and hauntingly transparent. Though the topics brought up in "Abandoned" are complicated and layered, Derez is able to communicate his unique perspective in a way that is relatable and straightforward. Through his gripping vocals and genuine bars, Derez is able to concoct an earnest song only an artist of his caliber could create. Today, Derez also performed the song in a session on From Da Block, showing first-hand the passion that went into crafting the song. Time and time again, Derez has proved he is truly "the Godfather of Pain Rap", and on "Abandoned" his claim to that title only grows stronger.
Derez De'Shon recently penned "Bitter (Narration by Cardi B)" for Summer Walker, the opener off of her critically acclaimed, chart-topping LP, Still Over It. While they were together, Derez worked hand-in-hand with Summer and London to conjure up the intimate and soulful lyrics which lent to the introspective tracks' Billboard Hot 100 debut at #25. Earlier, in October, Derez released his single "All Them Days" with XXL 2021 Freshman Morray, a track that found two generations of struggle music coming together for a smooth collaboration. This followed two other momentum-building singles this year, "In My Feelings" and "Residue"(feat. Money Mu). Derez is proud of what he's been able to accomplish as an independent artist, having completely transformed his career and lifestyle by leaving behind the many trapping of street life. This is a topic he recently discussed in an interview with SayCheeseTV where he also detailed his relationship with Atlanta icon Ralo, his feelings towards being compared to Rod Wave, and the lessons he's learned from his missteps at the beginning of his career. After 800 million combined streams, a Platinum plaque, and helming a loyal audience––Derez De'Shon is seeing the fruits of his labor in real-time and is ready for us to see the next chapter of his prosperous career with the release of his forthcoming album.
© 2021, Seth Barmash. All rights reserved.