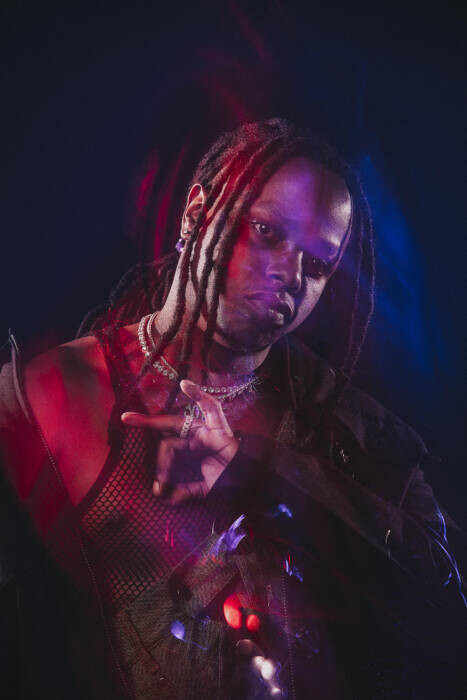 A lyricist with a background in poetry and a love for all kinds of music, Joyce Santana is one of the most exciting emerging rappers to rise from Puerto Rico in recent years. With hits like the Twitter-viral "Vicky" and "BabyMama" under his belt, and co-signs from the likes of Farruko, Myke Towers, and Young Martino (the producer behind the megahit "Te Bote"), among many others, Joyce has a reputation for his thoughtful, braggadocious bars and flow that can tackle anything from reggaeton to drill to R&B. In 2021, the Rimas Ent. signee released his Nadie Se Salva EP, home to the buzzing single "BabyMama," and with appearances from Darell, Luar La L, and many more. Stay tuned for more music from the rising rapper in the near future.
Joyce Santana just released the remix to his most recent hit "Babymama" – Listen Here! The remix features verses from Farruko, Luar La L, Myke Towers, Eladio Carrión and Ñengo Flow – a posse cut, if you will! Each superstar brings their unique flavor, spicing up the already rising hit. "Babymama" is a sultry and rhythmic bit of reggaeton, departing from the genre's traditional riddim to add an R&B-flavored bounce to the proceedings. The original single is currently sitting at 6.7M YouTube views and 2.8M Spotify streams.
© 2021, Seth "Digital Crates" Barmash. All rights reserved.