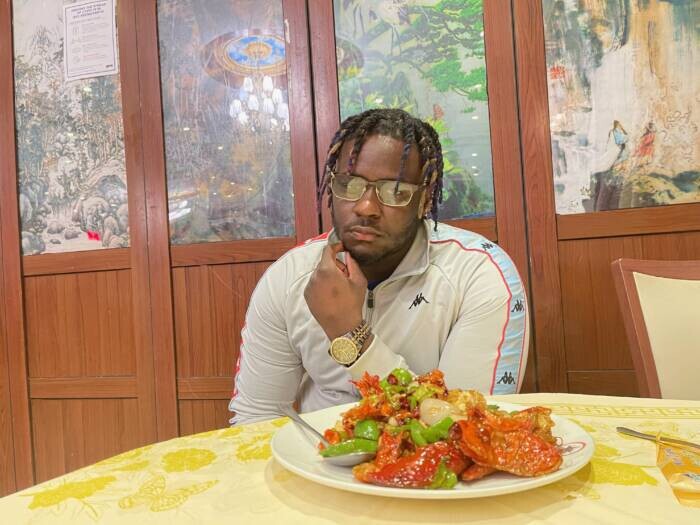 Q: What's your name?
A: My name is Sircaliburx AKA THE MEME GOD
Q: Where are you from?
A: I don't think I'm from earth but I stay in Philadelphia
Q: How old are you?
A: I'm 22
Q: When did you start making music
A: I started making music a month ago But I really like it and see a bright career
Q: How serious are you about your career?
A: I'm serious but never take anything to seriously just have fun in the end of the day just try to excel
Q: Have you ever thought about quitting music?
A: I just started but no I don't think I'm stopping at all
Q: Who inspires you the most?
A: Lil Uzi he has just an in your face style I like it and XXXTentacion his energy was crazy
Q: What got you into making music?
A: I saw an opening for me creating I already had an audience, and they wanted to support me
Q: Who is your favorite producer?
A: RonnyJ definitely he made a lot of xxx tracks and this one of my favorite artist
Q: What is one of your best songs
A: My song "IDK" jawn fire all facts and just hit
Q: Are you signed to a record label?
A: Yea I signed myself my label is called "InTheWaveLabel" I did it as a joke but its actually funny
Q: Have you ever performed?
A: No not yet, but I want to in Mississippi where a lot of my fans at
Q: Who would you most likely collaborate with?
A: Lil Uzi definitely he's fire
Q: If you could open for any artist who would it be?
A: Again, Lil Uzi kinda looked up to him when i was little
Q: What's next for you?
A: Continue expanding building the brand and pushing forward
Follow SirCaliBurx To Stay Connected To Him ->
All Socials: https://hoo.be/sircaliburx
Instagram: https://instagram.com/sircaliburx
© 2021, Jake Strain. All rights reserved.