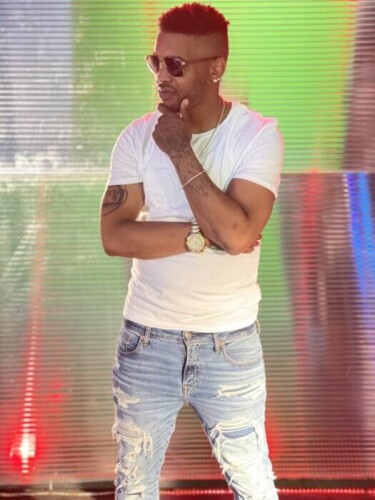 By: Julz Mancini
At the age of 16, GTM Haze fell in love with music. He describes his earliest memory of hip hop, "I remember being at family gatherings and whenever Tupac and Biggie would come on, it would being the family together. It was a good channel." Since his introduction to music, GTM Haze always kept a journal and wrote poems. This assisted him in expressing his emotions. It wasn't until he started playing instruments in school that he realized there was a lot of potential to take his music further. Throughout school, Haze played the violin, cello, bass, and was also in chorus. Haze recalls the group Black Violin coming to his school to perform for the students. After their memorable and captivating performance, Haze soon noticed that he could do much more with hip hop.
Unfortunately, from the ages 17 to 25, Haze lost his way. Having a daughter at the young age of 17, Haze became focused on building a family and maintaining stability for them all. Haze recalls having no support. Due to the responsibilities he had, he lost touch with music. After drug addiction and jail, Haze has found his way and is ready to utilize music as an outlet of expression and storytelling. Furthermore, he hopes to help listeners who have been through similar life struggles. 
GTM Haze has released several songs thus far. He explained, "After meeting Spinx Da Don, I catapulted right back in." The two have a song together titled, "Run it Up". Haze describes the song, "This song is about waking up every day and handling business no matter what situation you're in. It's like a fast paced workout song!" Haze met Spinx right out of recovery and it's been a great experience since. 
Haze has a five year plan to place him on the map as a sought after and prominent icon in the industry; Consistently releasing music, networking and building relationships, and longevity. Haze is currently signed to Cash Power Respect Records and has been working diligently to provide his listeners and potential fans with the best music experience possible.
CLICK HERE TO FOLLOW GTM HAZE ON INSTAGRAM!
CLICK HERE TO STREAM HIS MUSIC!
© 2021, @BWyche. All rights reserved.