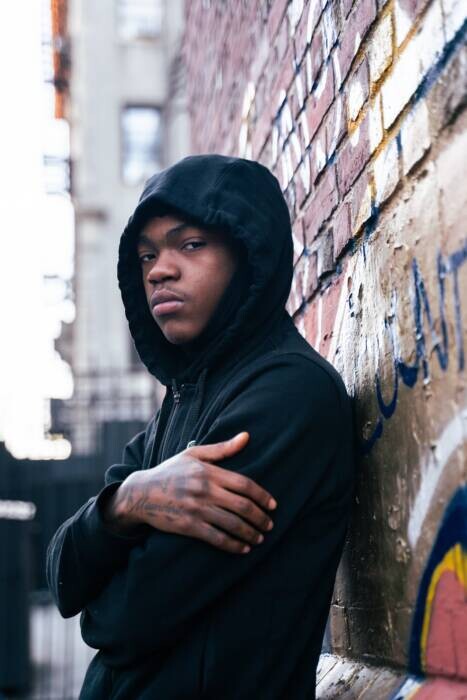 At the ripe age of 15, Edot has captured the attention of the city of New York and industry professionals with his brash energy. Finding passion in pursuing music during pandemic, EDot mixes drill rap with gritty bars and a sonically ethical flow to create embellished music. He is a versatile hip hop artist who specializes in creating hood anthems on drill beats with dashes of melodic hooks.
His debut video "Ready 4 War," did an impressive 1.6 million views which cemented his riding star status. Co-signs from Bizzy Banks and Stunna Gambino helped support his rise to child prodigy stardom. Platforms such as Lyrical Lemonade, Sparky, and Tik Tok give the young star recognition for his breakout 2020.
The end of 2020, he released an EP titled The Baby In The Game which features Sha Ek and OMB Jay Dee. With bright energy and a good heart, EDot Baby is ready to ascend into superstar status.
Edot Baby is starting his 2021 with another banger titled "11 PM," which is guaranteed to energize fans and continue to push his momentum as an artist to watch out for this year. Accompanying the new track is a video where he is with his crew showcasing his usual vibrant entering aura of excitement. 
https://www.instagram.com/edotbaby
© 2021, Seth Barmash. All rights reserved.