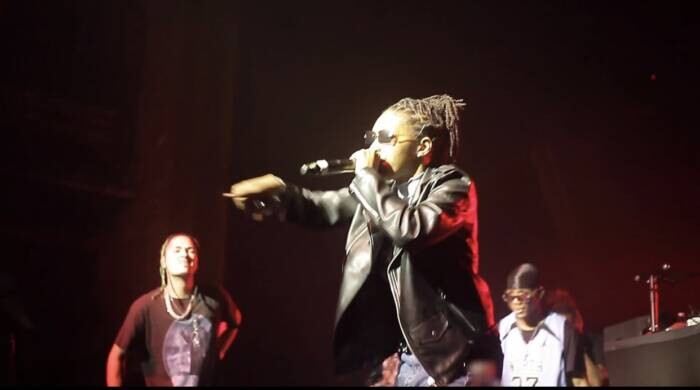 MLM Entertainment showed up and showed out at this year's Move Forward Fest! MLM Entertainment head honcho Mike "Loco" Hoffman brought the elite team and the city popped out. For this year's Move Forward Fest, the event featured New York's rising rhymer, Ladibree. To no surprise, the Long Island signee shut the stage down with her fiery performance.
She took possession of the stage right away with her opening freestyle, which followed DJ Modny's intro. From that moment on, there was no cooling down the spot! Following up, fellow MLM artist Migs718 came out to share the stage. In addition to trendy dancers Sadboy, Dari, and Taiana putting their moves on display for the audience.
The thrill of the dancers' performance, as well as Ladibree and Migs718's chemistry, lit the place up! To keep the momentum going, Ladibree took advantage of the situation and delivered a complete set of heat. She not only gave the audience a spectacle to remember, but she also released a scorching new record called "All Sides," which she co-wrote with singer Steph.
The 1500+ people in attendance enjoyed every minute of it, from the speech to the dancing and stage presence. Get to know Ladibree and check back for updates! For the time being, take a look at and enjoy these images from the event.
Photo credits: Diego Ramos
© 2021, Oktane. All rights reserved.