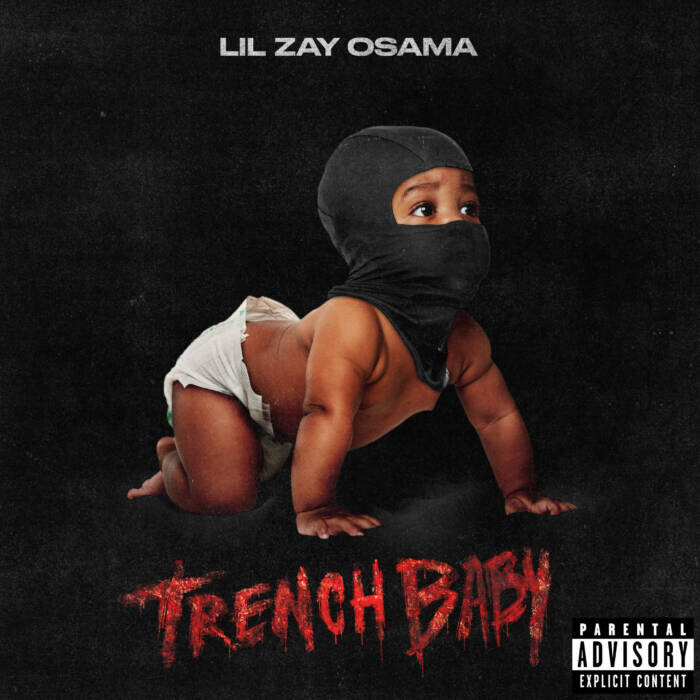 Chicago rap star Lil Zay Osama releases his emotionally stirring mixtape Trench Baby on Warner Records and a new video for "Shooters"feat. Doe Boy. With features from the South Bronx's Lil Tjay, fellow Windy City luminary G Herbo,Florida's Jackboy, and Doe Boy. Trench Baby finds Zay returning to and refining the self-described "pain music" that's made him one of the most affecting storytellers in rap. He also announces a ticketed live-streamed performance presented by Sean Healy taking place on March 19th. Tickets can be purchased HERE. Zay said of the new project: "My mindset when I was recording Trench Baby was I had to give my fans the real me again, so they feel it in their heart," Zay explains. "Just because I got money and fame, doesn't mean the problems stop. We're still going through a lot of pain and struggle." Trench Baby speaks directly to those fighting to live in and make it out of the trenches.

The project features the wounded trap ballad"Loyalty,"where Zay chronicles his harrowing rise from street hustling to rap stardom. It also includes recent singles "Rumors,""Ride for Me" feat. Jackboy, and "61st to 64th," the latter of which has amassed nearly 4 million streams on YouTube alone. "61st to 64th" particularly illuminates the harsh nature of the city where Zay made his name. With every vivid and haunted line, he drives you through his neighborhood: "61st to 64th, ain't nobody on that porch / Everybody got a 30, everybody trying to score." Zay has been hotly tipped since his early teens, when he was a part of the 2010s Chicago drill scene alongside compatriots like Chief Keef. After signing with Warner Records, he dropped Hood Bible (2019), which found him basking in the glow of his hard-won success. By revisiting the treacherous blocks and long years that shaped him on Trench Baby, Zay continues to be a voice for the voiceless in Chicago and beyond.  

TRENCH BABY TRACKLIST:1. 61st to 64th2. Loyalty3. We'll Be Straight (feat. G Herbo)4. Disturb5. Rumors6. Savage Presentation7. Shooters (feat. Doe Boy)8. Ride 4 Me (feat. Jackboy)9. Hurtful10. Emotions (feat. Lil TJay)11. Exbitch12. Outside13. SBA14. Soul Cry15. Ballin Dese B*tches
© 2021, Seth Barmash. All rights reserved.