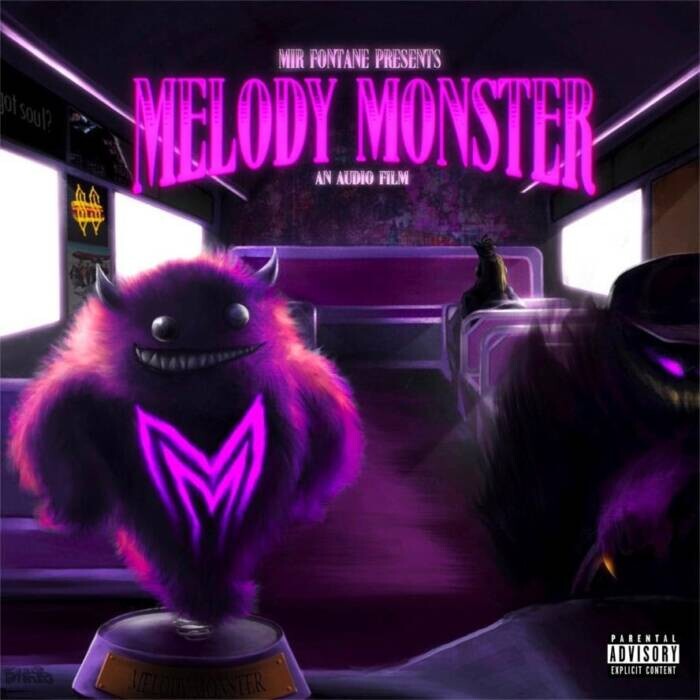 Using his tales of living in the trenches of Camden as inspiration, Mir Fontane has the heart and talent poised to be Jersey's next rising star. After putting in years of work perfecting his pen game and developing his aesthetic, Mir shares Melody Monster, his latest album. A soulful and self-assured effort, Melody Monster arrives after years of battling through depression, loss of love & friends, and dying to be reborn into something greater. Listen to the new album here
"I feel like I expose more of my life and emotions more on this album than I ever have on any project", says Mir. "You can hear the maturity and growth from beginning to end."
Steeped in the culture of his hometown, Melody Monster demonstrates an uncanny knack for infectious 808's and otherworldly melodies across the release's fourteen tracks. Last month, Mir released the visuals to his Mike Zombie-produced "Call J. Cole" a fiery punchline banger which features nostalgic instrumental coupled with his weary cadence delivering vividly rendered snapshots. Featuring production by Steve Leevy, Mike Zombie, Kev Rodgers, Kerry "Krucial" Brothers, Lord Byron B, Kenneth English, Mir Beats, Mohntra, Kamo Thee Gratee, and Cash Cobain, Melody Monster comes as Mir's most personal and vulnerable album to date and is available now on all streaming platforms.
Melody Monster Tracklist
Too Much Money
Made in Trauma
Streets Ain't The Same
Feel Myself/Hannibal Interlude
Still Alive
11:11 Voicemail
Fine
Krusty Krab
Bulletproof
Brave
Call J. Cole
Caterpillar
Last Stop Skit
Destined for Greatness
FOLLOW MIR FONTANE
Instagram | Twitter | Soundcloud | Youtube
© 2021, Seth "Digital Crates" Barmash. All rights reserved.