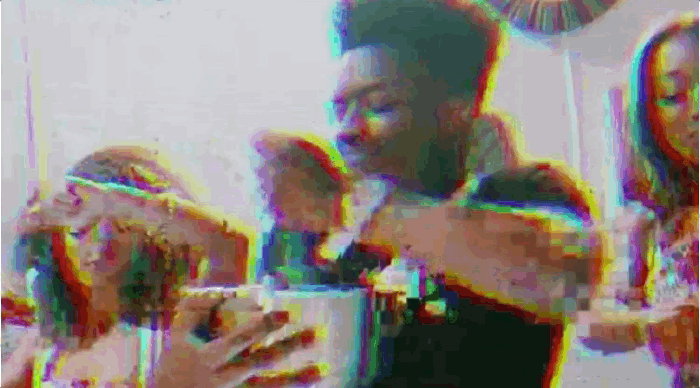 Two months after the release of his album Millionaire Mindset, Southeast DC's rising lyricist MoneyMarr returns to the scene with a theatrical visual for the album's turn up anthem "Mix It." On the high-energy album highlight, MoneyMarr spits fire, relentlessly delivering piercing, braggadocious bars over the trippy high-tempo, 808-heavy DJ Young Pharaoh, IRoccOnTheBeat, and Kuttabeatz beat. For the video, DMV quick-spitter takes an innovative approach, putting his own comical spin on a Food Network-style cooking show. In this whimsical visual, directed by Aesthetic Visuals, MoneyMarr's ever-hypnotizing flow and hard-hitting bars prove to be, quite literally, the icing on the cake.
"'Mix It' has a different approach," says MoneyMarr. "It has the entertainment needed for the audience to engage. This is going up, we took a lot of time with this one. A million views for sure."
Spanning 14 tracks, Millionaire Mindset details the ruthless and ambitious mentality that Marr needed to develop to escape his home neighborhood. With a sharp pen and a style that mixes the flow of his native Washington DC with the brashness of the Dirty South, MoneyMarr delivers aggressive wise cracks in unshakeable cadences over production from Jetsonmade, Yung Lan, TNTxD, and more. Millionaire Mindset is Marr's most mature effort to date, balancing his street hero persona with his need to provide for his family and community. The highlights of the impressive project include "Clase Azul" (830K views), "Cut Like That" (397K views), and drill-influenced "War" (466K views) collaboration with Brooklyn's Rah Swish. The album has amassed over 1.6M+ streams and 4 million+ collective video views since its December 2020 release, further cementing MoneyMarr's status as one of the DMV's fastest-rising rappers.
Stay tuned for much more from this rising star, whose stylistic evolution is just beginning.
Watch "Mix It": https://youtu.be/dzU_ulcoM_E
Buy/Stream Millionaire Mindset: https://music.empi.re/millionairemindset
instagram | twitter | youtube | spotify
© 2021, Seth "Digital Crates" Barmash. All rights reserved.