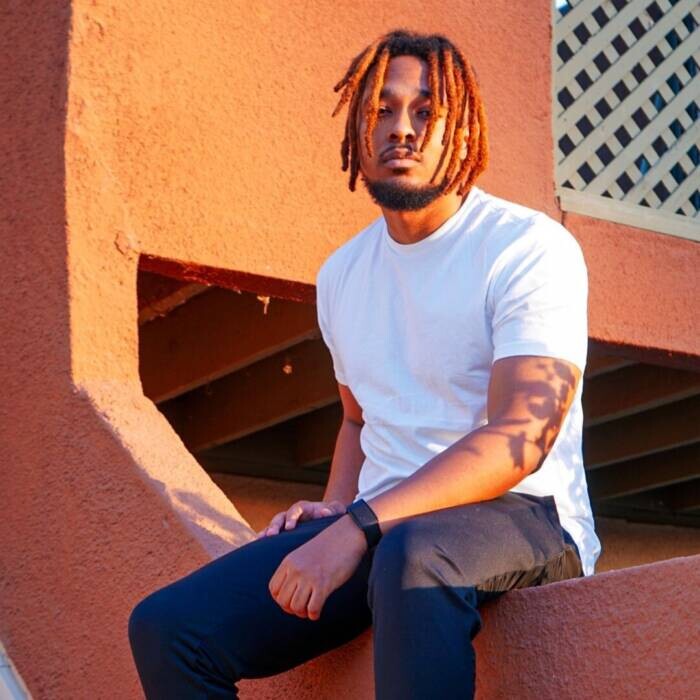 Written by: Julz Mancini
Most of us utilize music as an outlet of expression. Some of us yearn for songs about love, heartbreak, the street life, politics, financial hardships, and being black in America. But what if there was an artist who touched on all of these topics? There is! Oren Major is a versatile artist who shines light on all topics of life. Originally born in St. Louis, Oren now resides in Atlanta, Georgia where his career has catapulted to new levels of success.
Oren released his debut album in 2017 which created a domino effect in his creative process. Since then, he has independently constructed a music catalog of over 120 songs. This includes his latest project titled, "XO2" which reached number 9 on the iTunes R&B album charts in the U.S. Reaching over two million listeners and receiving over 10 million streams on Spotify is just the beginning of a prosperous music career for the gifted artist.
Having the opportunity to headline his first national tour in 2020 was a monumental moment for Oren. Selling out venues in Phoenix, St. Louis, and Atlanta is evidence that there is a strong demand for his presence in the music scene. Unfortunately, due to the pandemic, the tour was cut short. However, this was just a taste of what is in store for Oren. With his fan base growing daily and streams increasing, the desire for his music still remains.
Recently, Oren's song titled, "Got it Boomin" was selected to be placed in the opening scene of "Love Death and Robots" (season 2) on Netflix. This song is captivating with a catchy hook and mesmerizing energy. While streaming the track, the listener will notice a drop and switch up during the song. It is after this when the listener will hear a beautiful piano which embraces Oren's tone perfectly. After accomplishing this achievement, it is only a matter of time before more opportunities come rolling in for him. Oren describes his initial reaction to receiving placement. "I'm pretty sure it was something like…LET'S GOOOOO! It was crazy and actually unexpected because we had no idea it was gonna be in the first episode. I watched it like 120 times in a row and then raised my feature price. You need a verse?"
Through talent, consistency, and self investment, Oren has pushed forward amid one of the hardest years in history. This shows his fans that they can depend on him to create music no matter the circumstances. Oren described his goals for the future. "I'm gonna be a billboard charting artist. I'm gonna work with Kanye West, J. Cole, Kendrick Lamar, and Drake. I'm gonna attach wealth to my family's DNA and put my team in a position to be successful forever. It's inevitable."
Due to his recent accolades, I was intrigued to learn what message Oren had for other artists. He stated, "There's a million different ways to win out here. As long as you're moving with intention, passion, and patience, you'll always be successful." It is apparent that Oren has the ability, not only to speak life into his fans, but also other aspiring artists such as himself. It is only a matter of time before Oren Major reaches the goals he speaks so passionately about. To get better acquainted with him, follow him on social media and stream his music. You'll become a fan for sure!
© 2021, @BWyche. All rights reserved.