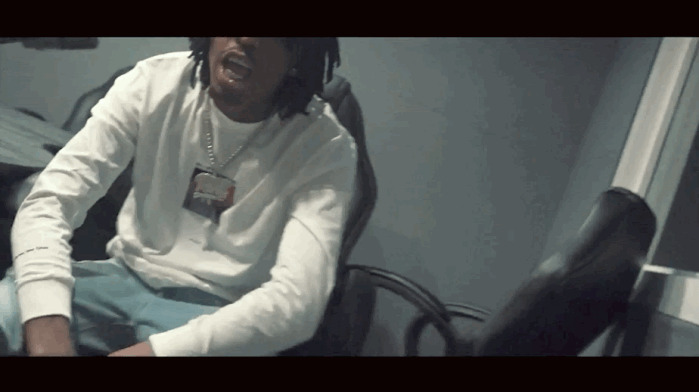 In the video Memo and Foogiano kick back in the studio, showing off their ice and sending a clear message to the opps. Lil Durk even makes a cameo in which he rocks a fitted hat stitched with "V. Roy," in memory of OTF's fallen member King Von. Foogiano's cucumber-cool words of hustler wisdom provide an ideal complement to Memo's wild-eyed growl, giving the song its spark. "Pistol Totin'" is the latest single from Loyal Bros, the upcoming Only The Family label compilation album, following "Rules," the latest effort from OTF signee Timo. 
Exploring the kinship forged by the hardship of growing up in the trenches, Loyal Bros arrives after a year marked by life-changing success and terrible tragedy for Only The Family. The cover of Loyal Bros pays tribute to OTF's fallen vultures, honoring King Von, who experienced a commercial breakthrough before his tragic passing in November, and acknowledging the still-painful absence of OTF Nunu aka Nuski, who died in 2014. The upcoming project features new music from Lil Durk, who leveled up to true rap stardom in 2020,  and posthumous verses from King Von, as well as Booka600, Memo600, Timo, Doodie Lo, and the rest of the OTF crew. Loyal Bros also boasts an impressive roster of guest stars, ranging from up-and-comers to respected veterans and superstars. The follow-up to 2019's Family Over Everything, Loyal Bros arrives on March 5th via Only The Family/EMPIRE.  
© 2021, Seth Barmash. All rights reserved.