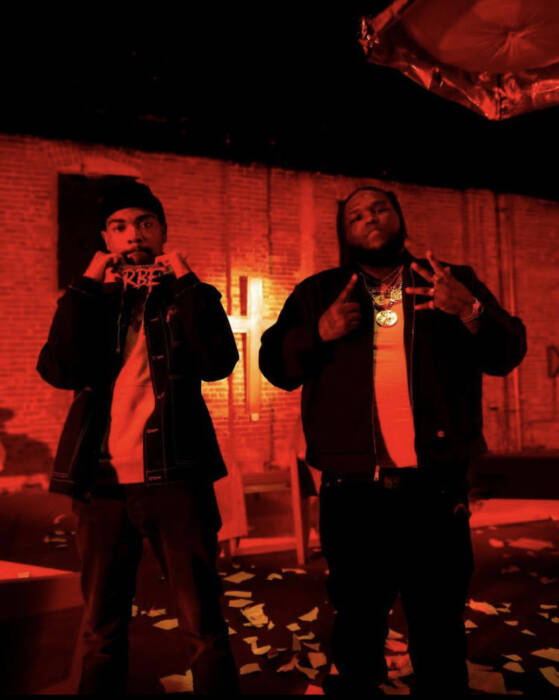 Pacman Da Gunman and Yhung T.O. joined forces once again for a complete body of work titled "Lord Knows". Sixteen tracks of true collaboration, no extra guest features, outstanding production and an excellent mix of inspired raps with melodic tales about pain, loss and triumph. Dynamic duos win championships in sports and Music is no different. We've seen Jay Z and Kanye West create the legendary "Watch The Throne", Drake and Future combined their powers for "What a Time To Be Alive" and other unlikely pairings like Young Thug and Chris Brown with "Slime & B". In 2021, Pacman and T.O. are throwing their hat in the ring and continuing the legacy of legendary collaboration projects.
The project kicks off with the title track "Lord Knows", which is a champagne sipping anthem that sets the opulent tone for the rest of the project. "We Up" is the upbeat guitar-filled Beat Boy produced track that displays Pacman and T.O.'s ability to flex with lines like "I don't ever check the score 'cuz I know that we up". "Air It Out" is the riding out anthem, followed by "In the Sky" both which show T.O.'s true vocal talent. The two get extra vulnerable on songs like "Hold Me Close" and "Boss Moves" as they ponder if the woman in their life will hold them down, then compliment them on their boss status. "Lessons" has both artists reflecting on their past and trying to make sense of it. The project closes with "Heaven 4 Thugs" which touches on the same topics of pain, anger and godliness as track number one, grand opening, grand closing.
© 2021, Seth Barmash. All rights reserved.