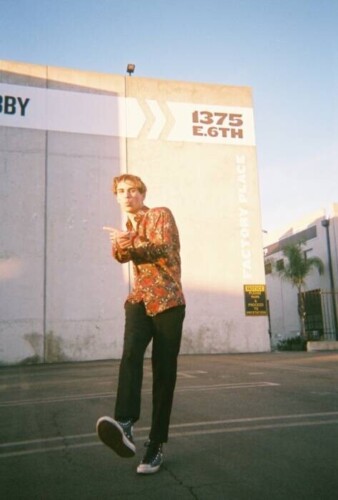 If there is anything that brings Kevin Justin Graves happiness, it is music. Born and brought up in Los Angeles, Kevin, better known by his stage name PonyBoy, grew up surrounded by all genres of art but always knew that he was meant to be a musician. He has vivid memories singing along to The Beatles records when he was nine. He has never lost the pure joy this brought him, and it shines through in his music even today.
PonyBoy has been in the spotlight for some time. He began his career as a child actor, portraying Frederick Crane in six episodes of the beloved comedy series Cheers. He caught the "music bug" after receiving writing credits for a song included in the Gary Marshall film Valentine's Day. With this, PonyBoy began his career as a musician.
Heavily influenced by the jazz culture, PonyBoy has played sold-out shows at legendary clubs on the equally famous Sunset Strip of Los Angeles. This includes performances at the Roxy with his first band, The Graves, and as PonyBoy at Adults Only. His music has been streamed more than a half-million times on Spotify since being released in 2020. PonyBoy has worked with multiple writers and producers in the Los Angeles area, with the goal of shaking up the city's music scene.
PonyBoy hopes to achieve this goal with his upcoming album "Goodboys." He has spent two years on this labor of love, with the guidance of producers Jo Darko and Suede Silver. With the support of local social groups like surfers, music figures, and the counterculture art scene, PonyBoy is ready to deliver a fresh new sound with an album he is very proud of. It is also a rather intimate album as it stems from his personal experiences of growing up in Los Angeles. 
This ambitious artist will also be shaking things up with live shows for the remainder of the year and filming music videos as more new music is released. PonyBoy is currently working on a self-titled album to pursue further the career he has been preparing for all of his life. From child actor to being organically shaped into the exceptional artist he is today, PonyBoy has come a long way but still believes he has just got started. 
© 2021, JS. All rights reserved.