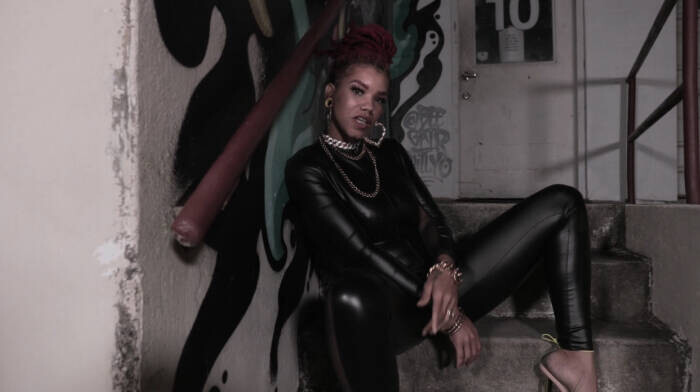 At first, Rene Bonét made a name for herself with her first Ep "Energy" in 2016 with lead single "Nothing Like you" produced by Grammy Award winning engineer/producer, Alvin Speights. The project "Energy" was a laid-back soulful compilation with ranges of emotions coming from each track. She then broke out on her own with producer Weku Did That, re-branding and creating her alter ego Bully Barbé. Owning the top of 2021 with her debut single "Trendsetter" recently featured on Bad Boy Records founder "Diddy" currently known as "Love Combs" network, Revolt TV. Rene Bonét, is now being proclaimed as hip hop's first "Thrash Goddess" rapping over heavy metal guitars and Trap 808 drums. Rene Bonétthe Bully Barbé has an interesting journey, and I am fascinated to see it play out.
Press play on Trendsetter to see Rene Bonét's latest release "Trendsetter"
Instagram: @Renebonet
Facebook: @Renebonet
© 2021, Seth "Digital Crates" Barmash. All rights reserved.