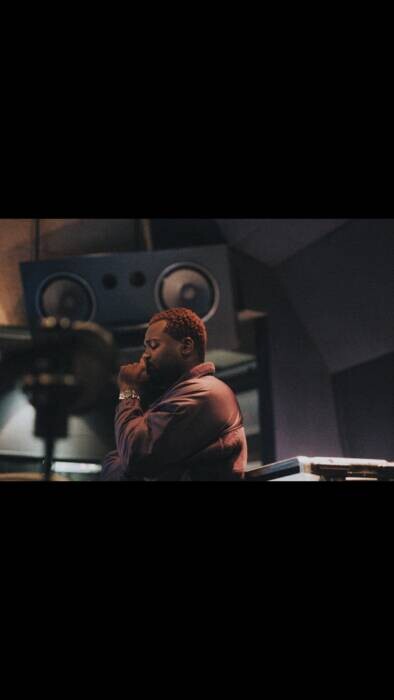 If you could go back in time ten years and tell Raymond "Ray Keys" Komba that by the year 2021 he would be producing hits with some of the biggest artists of his time including Tekashi 6ix9ine, Jason Derulo, Ty Dolla Sign, and Chris Brown, he would probably look at you crazy – and he would be right to.
The Nigerian producer did have a musical background, learning to play keys in the church he went to as a kid, but it wasn't until a spontaneous encounter with Harmony "H-Money" Samuels (J.Lo, Ariana Grande) that Ray Keys truly saw the potential in production. While sitting in the pews at OneChurch in L.A. led by Pastor Roberts, the two would have a conversation that would set Ray's illustrious career into motion.
"I have never had to sell my music," Ray explained while laughing,"I just make the music and God finds a home for it." Well, you definitely can't argue with the results. The young artist produced songs with "Problem" and "Yanni" before landing three song placements while in a L.A. songwriting camp often hosted by well known writers. Since then, he has already cracked the Billboard Hot 100 and worked with some of the best artists around on his own terms.
I asked Raymond for the secret to his fast rise in the music industry; his answer was one word: "gratitude." He continued, "I never let myself forget what it felt like to watch videos of Ryan Leslie do his thing on Youtube and wanting to do what he did." That spirit of gratitude is what inspired his "More Than Music" label, a label created with the intention of highlighting talented artists who understand that music was meant to uplift and inspire. "If I say one thing, make sure you get this… the only thing that lasts is what you do for Christ."
2021 is shaping up to be another great year for Ray with "Shine on the World", co-written by legendary grammy award winner Eric Bellenger (Chris Brown, Justin Beiber) and several new records with L.A. Reid's newest discovery BJRNCK set for release soon.
Follow Ray on social media to keep up with all of this new music.
Instagram: @raymondkomba_
Twitter: @raykeys18
© 2021, Seth Barmash. All rights reserved.