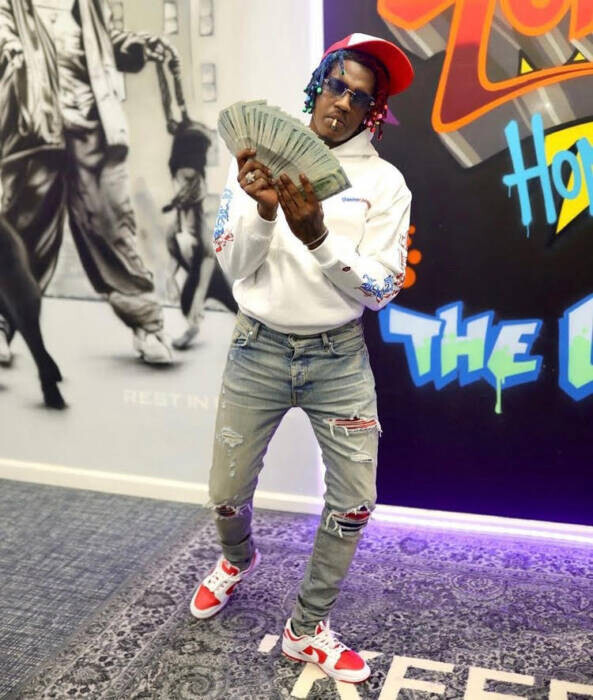 Sosa Geek is making his presence and energy felt in the rap game with a growing discography of Drill music and Superstar collaborations. Since being featured on Drake's Dark Lane Demo tapes, he has been all gas no breaks. Alongside the likes of fellow Brooklyn standout Rappers Fivio Foreign and Fetty Luciano, his star power is growing to become undeniable. Being a Brooklyn-based artist, it comes as no surprise that Sosa Geek has been and will continue to make waves within the growing New York drill scene. Sosa's energy and likability among his peers are what inspired him to start making music just a few years back. Although he is new to the game, he's currently amassed over 3 million views through all major streaming services.
As Sosa Geek is pushing his new album "Return of the Geek" be on the lookout for a few new hard-hitting releases "Ima Back" and "Solo", coming soon. As for his most recent release "The Return", Sosa provides for his fan once again. Boasting a different story than most artists, we also see Geek's strong ability to create music about his own personal life. Though he's making a name as a drill rapper and that is here to stay, Sosa hopes to display his talents as an actor on the big screen like the late great Pop Smoke. Stay tuned for Sosa Geek in 2022 and gear up as he looks to rise to the top of his own game!
© 2021, Seth Barmash. All rights reserved.